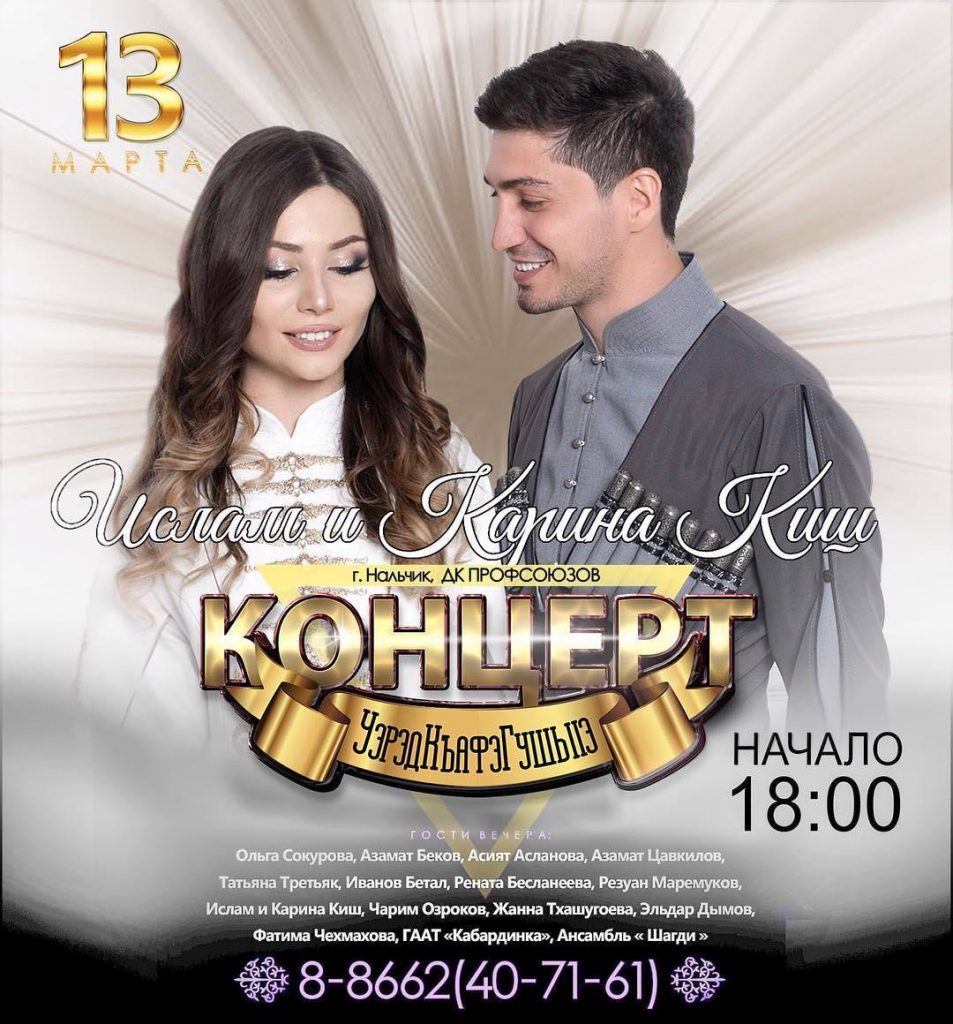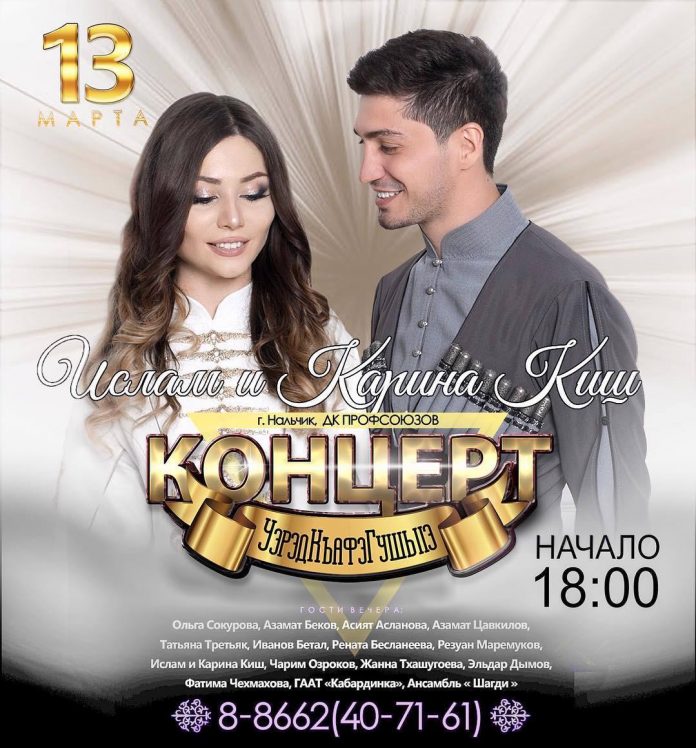 Popular artists of the Caucasus are waiting for you at the March 13 concert
A rich concert program awaits residents and guests of Nalchik on March 13. An evening of humor, dances and songs - "UredKafeGushy1e" will take place in the Palace of Culture of Trade Unions.
Famous Caucasian artists will present their compositions this evening: Olga Sokurova, Azamat Bekov, Azamat Tsavkilov, Islam and Karina Kish, Renata Beslaneeva, Tatyana Tretyak, Betal Ivanov, Rezuan Maremukov, Charim Ozrokov and many others.
The event starts at 18.00. Inquiries by phone: + 7 (866) 240-7161