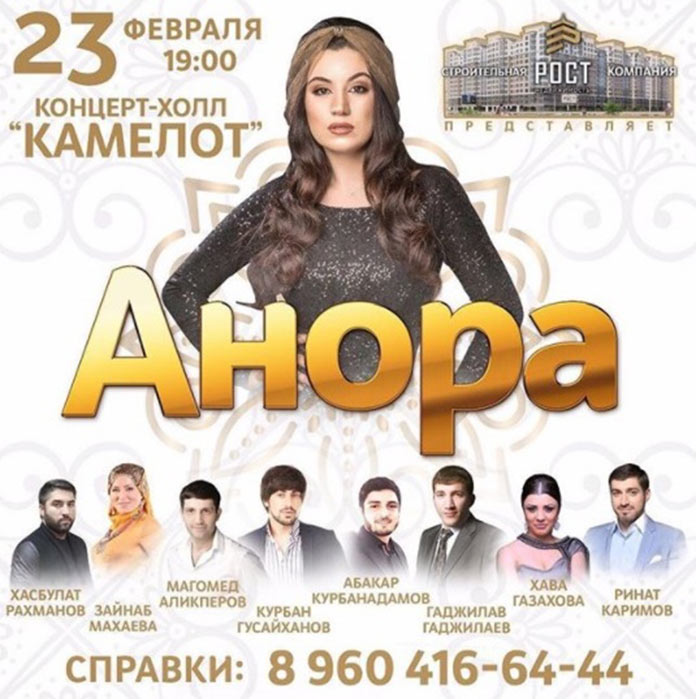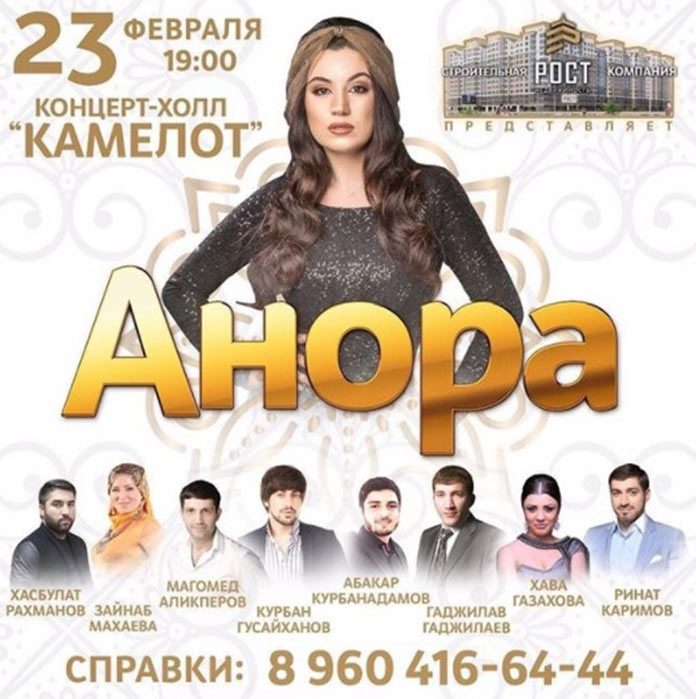 Charming singer Anora preparing for the concert, which will be held in February in Makhachkala. Spectators are waiting for a bright show, a meeting with Caucasian artists and, of course, a new music program from the singer herself:
"Dear friends, I am very glad to present you my next concert in Makhachkala! I have prepared a new program for you - "Eastern Tale"! ", - says Anora.
This evening before the guests will also perform Khasbulat Rakhmanov, Zainab Makhaeva, Magomed Alikperov, Kurban Husaykhanov, Abakar Kurbanadamov, Hajilav Hajilaev, Khava Gazakhov and Rinat Karimov.
A concert will be held in the concert hall "Camelot". Start in 19.00.
Inquiries by phone: + 7 (960) 416-64-44.