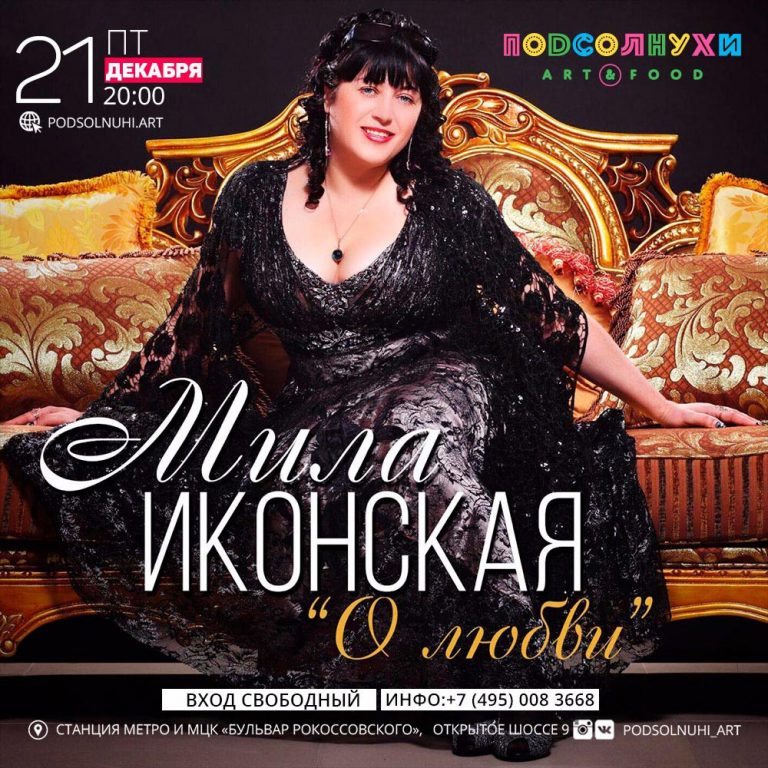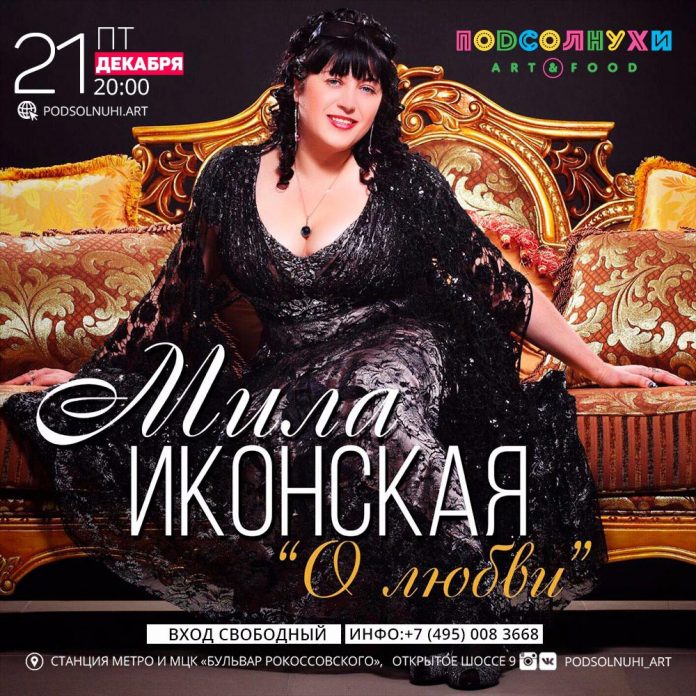 Mila Ikonskaya will perform on 21 on December 2018 of the year in Moscow
On the eve of the New Year holidays, fans of the popular performer of chanson Mila Icon will be able to attend an exclusive concert of your favorite artist in Moscow
The event will take place 21 December 2018 on the stage of the musical food court "SUNFLOWERS ART & FOOD" and will give guests unforgettable emotions from the meeting and, of course, from the soul music! In the concert program of the Laureate of the Chanson without Borders Award, the favorite songs of the public are: "Station for Two," "Deceived Love," "She Loves She Loves Me," and many others.
The star guests will also take part in the concert: Athena, Boris Schwartzman, Timur Temirov and many others.
The event starts at 20.00, admission is free. Details by phone: + 74950083668.
In the meantime, we suggest you listen to several songs performed by Mila and remind you that all of them are available for download on digital platforms.