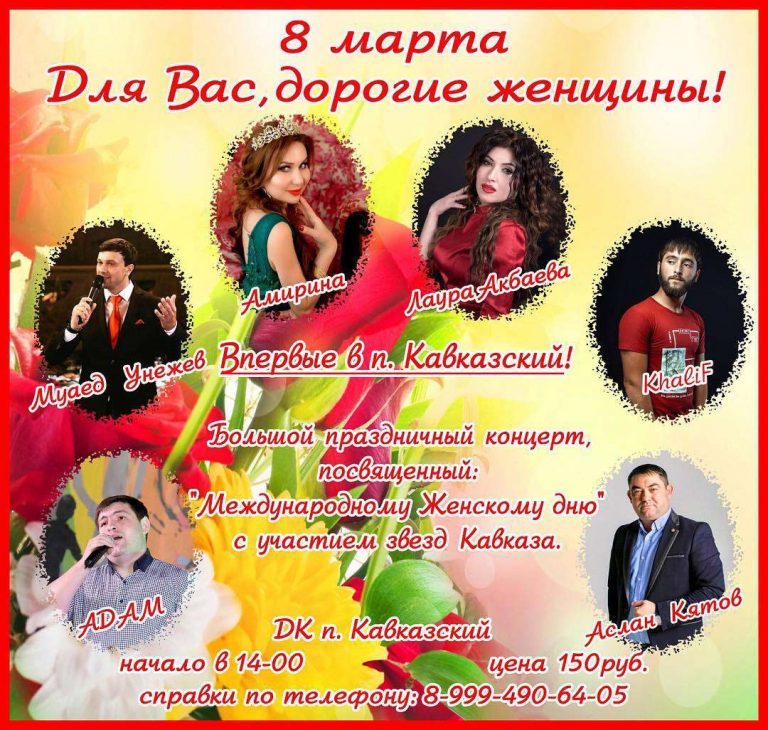 Popular Caucasian artists will gather on the stage of the House of Culture of the village of Kavkazsky to congratulate the beautiful ladies on their first spring holiday!
In honor of 8 International Women's Day in March, a big holiday concert "For you, dear women!" Will be held.
In the program will take part: Amirina, Laura Akbaeva, Aslan Kyatov, Muaed Unuezhev, ADAM и Khalif.
The start of the event in 14.00, helpline by phone: 8-999-490-64-05