Good news for EGO fans: at the end of September, the artist goes on a concert tour and will visit 14 cities, where he will perform with a new program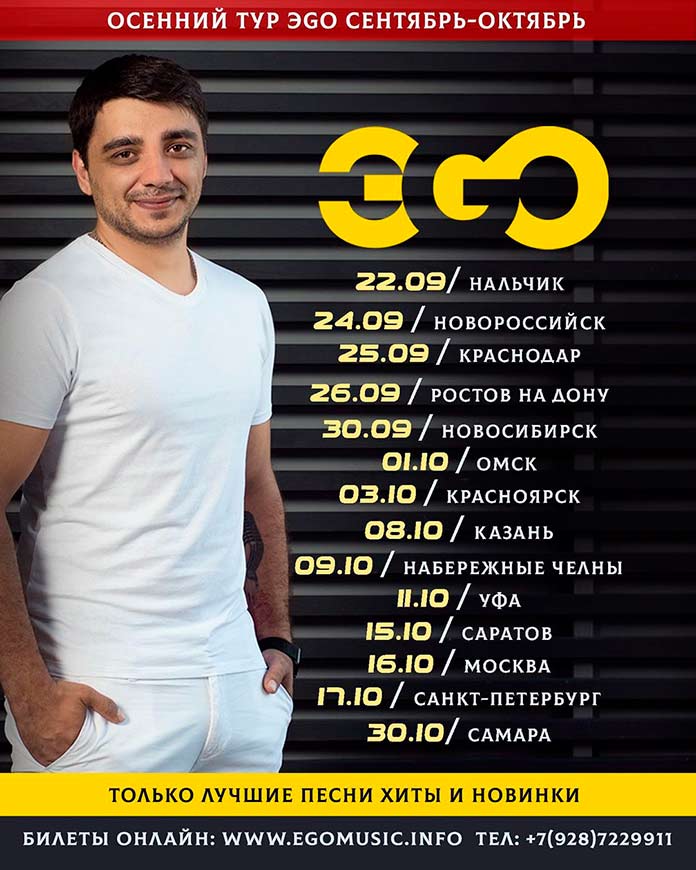 On September 22, the concert will take place in Nalchik, on the 24th - in Novorossiysk, on the 25th performance will be held in Krasnodar, and the 26th performer will be met in Rostov-on-Don. On September 30, EGO will perform in Novosibirsk, and on October 1, in Omsk. Then, on October 3, a concert will take place in Krasnoyarsk, after which the artist leaves for Kazan, where he meets with fans on October 8. On the 9th there will be a concert in Naberezhnye Chelny, on the 11th in Ufa, on the 15th in Saratov, on the 16th in Moscow, on the 17th in St. Petersburg, and the final one will be held in Samara on October 30.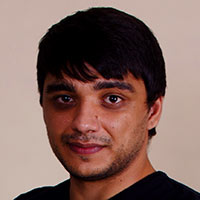 "Each concert from this list is important and unique for me. We have collected the best of my work for you. Our goal is to reach out to your hearts, cause goosebumps, we want EGO to make them remember this day! We are coming to you for this very purpose, "the artist addresses his audience.
You can buy tickets and find out more information on the website www.egomusic.info or by phone: +7 (928) 722-9911.