Khatseron Alkhasov presented the mini-album "Bonfire of Love"
Today EP Khatseron Alkhasov was published @haceron_mazal "Bonfire of love." The mini-album includes 4 tracks, including two artist songs by the artist.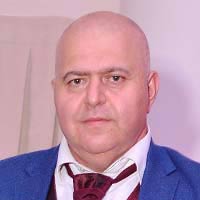 "Each of these singles is dear to me in its own way," comments Khatseron, "the song" Sweetheart, tender "with great meaning, was written by me about the love of a goryanka. In the track "For Nalchik Boys" nostalgia for youth. The text for it was written by the poet Mordechai Rakhanaev. "You, my friend" was written by me in 2017 about a long-term friendship with Amur Tekuev, immediately after the release of our duet composition. "Bonfire of Love" is an old beautiful 1988 song written by Anatoly Kurashinov. Previously, it was performed by Boris Davidyan (Boka), but with the permission of the author, I re-wrote it and redid the arrangement.
The themes of the singles presented in the album are still relevant, in these songs - emotions and thoughts, which I have been happy to share with my listeners over the years. I hope EP "Bonfire of Love" will appeal to everyone! " - says the performer.
You can listen and download the mini-album of Khatseron Alkhasov on our website.
Listen and download the album "Bonfire of Love" by Khatseron Alkhasov
Lyrics from Khatseron Alkhasov's album "Bonfire of Love"