In recent years, Kraftwerk have performed in art galleries and art spaces around the world, playing classic tracks from their extensive catalog.
The concerts were recorded on video and audio and will soon be released in two versions - as a film-concert and as an album, both called "3-D The Catalog".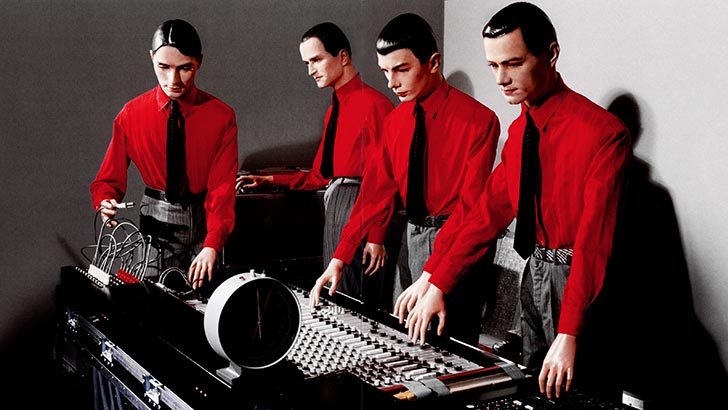 The full release version includes all eight Kraftwerk albums: Autobahn, Radioactivity, Trans Europe Express, The Man-Machine, Computer World, Techno Pop, The Mix and Tour De France.
The new live album of German electronics engineers will be released on May 26 and will be available in digital format, on CD, DVD, vinyl and on Blu-Ray.
The 3-D The Catalog deluxe version will be released on four Blu-Ray discs, complemented by a hardcover 236-page booklet with computer graphics used by Kraftwerk during performances and previously unreleased photographs of the group. Two Blu-Ray discs in the box set contain live audio recordings of all eight Kraftwerk albums, the other two discs contain a concert film. The 436-minute recording was done in 3-D format, but compatible with standard 2-D.
Also, the full deluxe version of "3-D The Catalog" will be available on nine vinyl records or on eight CDs. The abbreviated 77-minute version of "3-D The Catalog" will include a selection of some tracks from the group's discography and will be released on two vinyl records. Records and two Blu-Ray plus DVD.
Posted on materials stereo.ru