Hip-hop artist EGO has released a new track "She's the bomb"
New EGO "She's a bomb" can be listened to and downloaded on all major music services, including: iTunes, Google play, Apple music, Beeline Music, Yandex.Music, and also in the BOOM application (for users of social networks Vkontakte and Odnoklassniki).
Listen and download the song EGO "She's the bomb"
We decided to ask the artist what kind of image inspired him to create this song?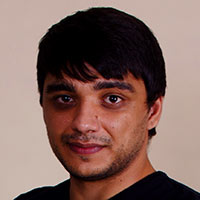 "The bomb is definitely not a stupid blonde with pouting lips. In my opinion, she is a brunette with big brown eyes. Self-sufficient, moderately self-confident, but not narcissistic. She looks like a fragile girl with long hair braided in pigtails. Very feminine, but behaves like a kid. This image attracts the hero. Such a girl is dangerous in that it is easy to fall in love with her, but it is very difficult to achieve her location, since she knows her worth and needs to be conquered. Easily accessible girls are of interest to a limited number of men, and such as "bomb" drive you crazy! After listening to this song, everyone can imagine the image they like, since in the text I do not describe the heroine, but when I wrote the track, in front of my eyes was the one I told you about ".
A simple story is revealed to the listeners in the verses, the chorus, according to the performer, is more designed to make the song danceable and memorable.
"If the audience listens to the track, it's great! If not, then I will not be sad, because the purpose of its creation is not to achieve praise, but to enjoy the project myself! "