Kaisyn Kholamkhanov @kaisin_kholamkhanov Presented today an author's song dedicated to the strong spirit of athletes - "Alans", the music of which was written by Alim Appaev.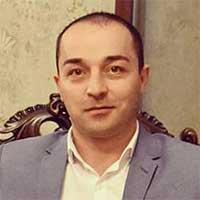 "Not everyone knows how complicated and thorny the path of an athlete is. A simple layman cannot understand what an athlete has to go through, how many benefits he deprives himself of, what he limits, how many he sacrifices in order to achieve his goal.
So I went for a long time to write this song, the words of which are able to charge and inspire an athlete going to battle, supported by tens of thousands of countrymen!
The ideological inspiration for me was our illustrious champions - Albert Tumenov and Marat Uzdenov, in whose person I dedicate this composition to every Karachai-Balkarian athlete who adequately defends the colors of our flag! " - says the performer.
The single "Alans" is available for listening and downloading on our website, as well as on all digital music venues.
Listen and download Kaisyn Kholamkhanov's song "Alans"