The singer told about plans to release five new tracks and a video clip
Recently, a famous Caucasian actress Lilia Shaulukhova met with specialists from the music publishing house "Zvuk-M" in the company's office in Mineralnye Vody. After a long maternity break, the singer returns to the stage and prepares several new projects at once.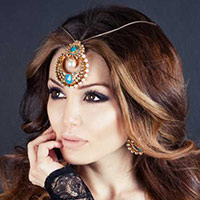 "I have a lot of ideas," Lilia comments, "and now it's time to implement them. Slowly, with small but confident steps, I am going in the right direction, working on new songs. For example, a composition called "Nalchik" is almost ready for release, and yesterday the track "Mom, do not scold" was presented. I hope that listeners will like new projects, because all this, in any case, is done for the sake of people who appreciate my work. "
Together with "Zvuk-M", Lilia Shaulukhova is going to release five new tracks, and also to start shooting the video, the details of which are still kept secret.
In the photo: Mikhail Yugov, general director of the music publishing house "Zvuk-M", and singer Lilia Shaulukhova. Office "Zvuk-M", February 2019.