"Well, let" - a new song by Magamed Almazov, in which the author and performer put a deep life meaning
The artist tells how the track was born as follows: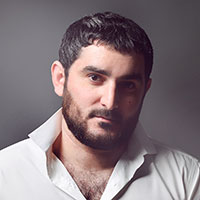 "Each of us gets tired of the pressure of the people around us if they violate our personal space. And in society they love to teach how to live, point out mistakes and give advice. In fact, this is the suppression of the personality, from which one sometimes wants to escape. The song "Well, let" is about this. Its main message is to leave a person the right to go his own way. Because everyone has their own truth. The main thing is to live according to your conscience and not interfere with anyone doing it.
Composition Magamed Almazov released along with the video of the same name.