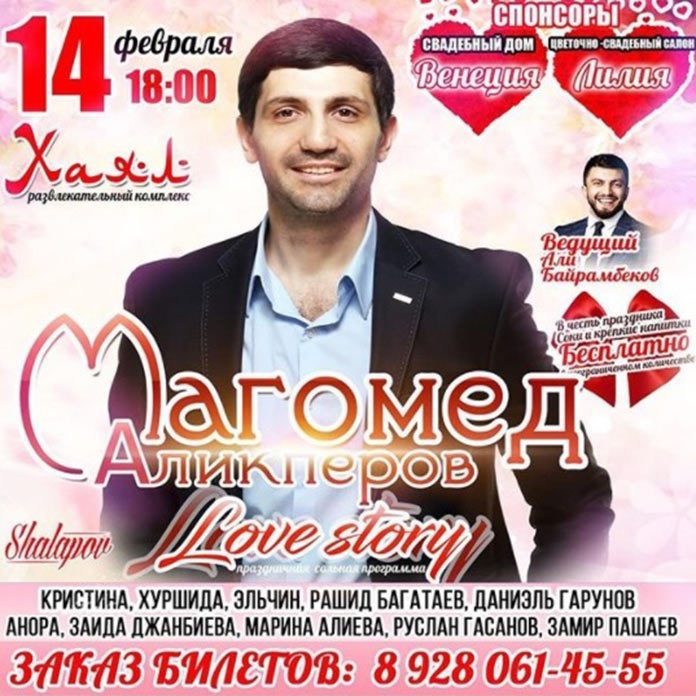 On February 3, the artist will perform in Rostov-on-Don at the Ani-Vostochnaya Skazka restaurant. The concert will also be attended by such Caucasian pop stars as Marina Alieva, Ruslan Hasanov and jacqueline. Begin event in 17.00. Help by phone: 8 (904) 342-78-71.
February 14 will spend an evening dedicated to Valentine's Day; residents and guests of Derbent will be in the company of their favorite artist. The concert will take place in the RC "Khayal". Kristina, Khurshida, Elchin, Rashid Bagatayev, Daniel Harunov, Anora, Zaida Janbiyeva, Marina Aliyeva, Ruslan Hasanov and Zamir Pashayev. Ticket booking: 8 (928) 061-45-55.
Well, 22 March, residents and guests of Saratov will be able to see the performer. For more information, please call: 8 (906) 153-84-41.
Magomed Alikperov promises a fun and exciting program and invites everyone to their concerts!