Today, another dance novelty from Ilona Kesaeva @ilona_kesaeva "Mom, I didn't know." The words and music for the song were written by Inna Babaeva, the arrangement was made in Moscow, in the studio of Dmitry Malikov.
Listen and download Ilona Kesaeva's song "Mom, I Didn't Know"
The singer said that in her work she gradually moves to a new style - dynamic dance tracks. Her last song "Under sail" and today's premiere of "Mom, I did not know" - songs released in this format.
The recording studio of Dmitry Malikov helps Ilona to realize the plans for updating the repertoire, where the artist has recently met with her professionals and has already actively started working with them.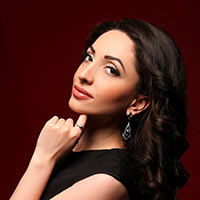 "Inna's song was waiting in the wings for about a year. The words there are sad, but I wanted to give them somehow especially, in a different manner - with ease, replay these emotions. And now she came out exactly the way I intended - it lifts the mood, I want to dance to it. I hope that my listeners will appreciate the new track and this style in general, "says Ilona.
To listen and download the song "Mom, I did not know" is already available on all digital platforms!