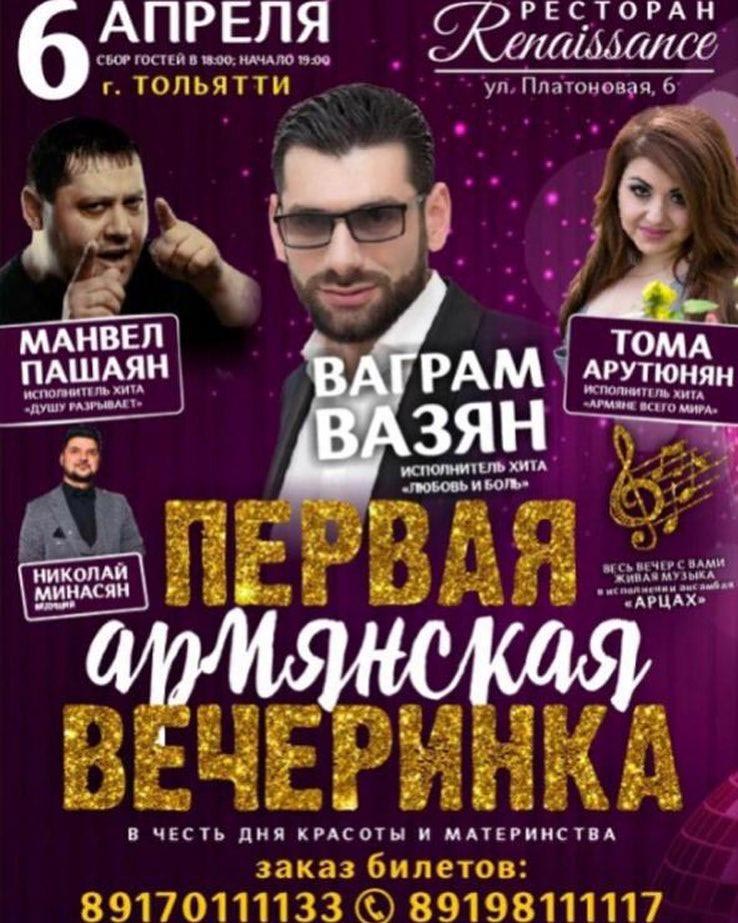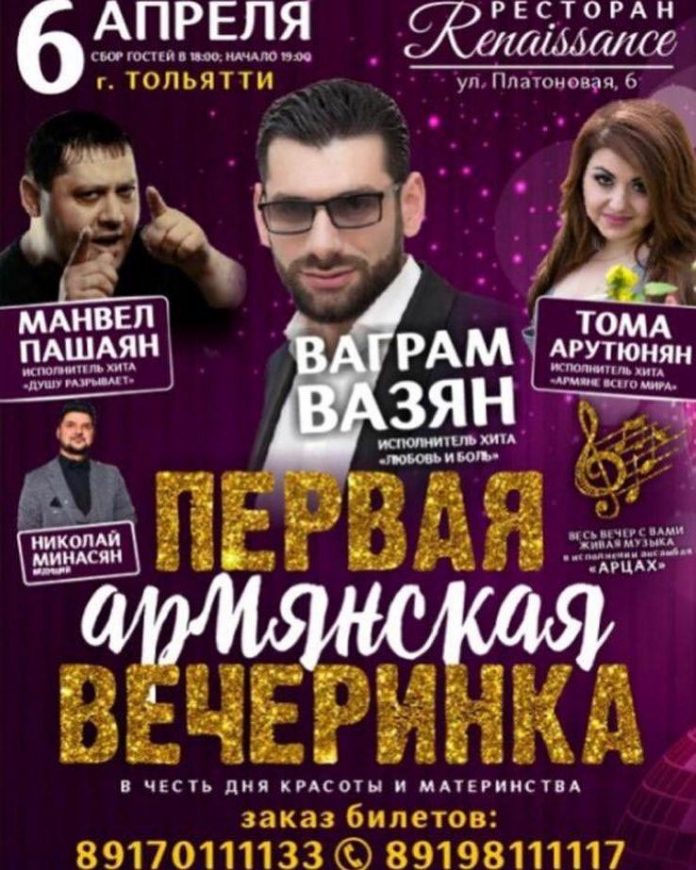 "The first Armenian party" will be held this spring in Togliatti
On April 6, the "First Armenian Party" will take place in Tolyatti with the participation of popular Armenian performers and with live accompaniment of the Artsakh ensemble.
The concert will be dedicated to the Day of Beauty and Motherhood. The star of the sound publishing house "Zvuk-M" Manvel Pashayan, as well as other artists: Vahram Vazian, Toma Harutyunyan, Nikolay Minosyan will present the audience with their biggest hits and good mood this evening!
The concert will take place at the Renaissanse restaurant, beginning at 19.00. Order tickets by phone + 7 (917) 011-1133 and + 7 (919) 811-1117
In the meantime, we invite you to listen to the most popular songs of Manvel Pashayan according to the version of the Yandex.Music portal.