Sweet triumph of Maroon 5. Track "Sugar" and its derivatives
The famous saying by Adam Levine that the classic Maroon 5 is a minor, a little funk, Niall Rogers-style guitars, a text about a broken heart, and therefore it is the minor, funk and bitter sadness - the formula of the classic Maroon 5 song that does not stand up to criticism when you listen hit by a group called "Sugar".
Despite the fact that the team has dozens of well-known compositions, it is "Sugar" that all radio stations play, the official Maroon 5 channel devotes separate playlists to this track, and it was Premiere-YouTube that first of all included in the number of paid options as the most popular and demanded among all that the fans of the group are ready to revise.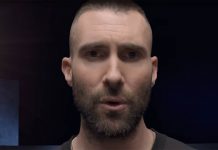 With over seven hundred million views, Maroon 5's "Girl Like" video has become the most popular video this summer YouTube Music has compiled a list of the most popular songs ...
"Sugar" is one of the most famous and recognizable tracks from the band's fifth studio album, "V", released in 2014. In January 2015, the song was released as a separate single and immediately acquired an excellent video, according to the script of which the musicians appear without warning at real weddings to sing it right at the banquet. As a result, viewers get the most real unplayed emotions in the video: from confusion and bewilderment to joy and delight.
2 800 000 000 views on YouTube
The video for the song "Sugar" is also one of the ten most watched videos on Youtube: the number of views as of November 2018 exceeded 2,8 billion.
An excellent addition to the main video for "Sugar" was the video compilation "Sugar (Fan Video)", which appeared on the Maroon 5 channel at the initiative of the fans of the team. This fan-made didn't have the same overwhelming success as Sugar itself, but it's great to watch.
The playlist of Yandex.Music "Best: Maroon 5", which traditionally contains the twenty best compositions of the group, causes some bewilderment; and among these best "Sugar" for some reason was only in ninth place. Although this, of course, does not detract from the obvious merits of the collection.
Photo: http://www.apelzin.ru