Night calls, looking at old photos and "drunk" texts about love - all this will not help if your ex-lover is now "out of reach"
The heroine of the new song Maru breaks all channels of communication, because the feelings turned out to be just smoke ...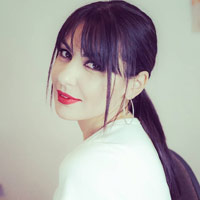 "Beeps of unanswered calls – that's what disappointment sounds like. There is no point in continuing the novel if you no longer believe in words or deeds. This is my new author's track "Out of Access Zone," says Maru.
Listen to the single on our website and on streaming platforms.