The group "Bakhtavar" - "Millions of roses" presented a bright romantic composition
The music for the song "Millions of Roses" was written by Ayub Vakharagov, verses - Amrid Kelechiev.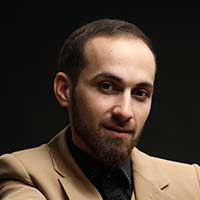 "These words are dedicated to the beloved girl, with whom it is necessary to go through difficult and happy moments of life," says Amrid, "I think in the summer the audience better perceives such dancing, joyful songs. And I wish all our listeners health, to be always loved! Give beloved flowers - millions of scarlet roses. "
The soloist does not exclude that in the future a clip will be shot for this composition. In the meantime, we offer you to listen to the track - it is already available on all major music services and on our website.
Lyrics of the Millions of Roses by Bakhtavar
You are like in a dream
Give me all your dreams
You are like in darkness
Hold me to my heart
My heart is beating
Just for you
My soul is burning
In the flame only loving
Millions of Scarlet Roses
I give only to you
Millions of Dreams
We will go with you everywhere
Millions of Scarlet Roses
I give only to you
Millions of Dreams
We will go with you everywhere
In the kingdom of our love
I will be your king
In my life only you
Do you know my password
Snow is melting in the sky
And on earth love
Heart hides then
When you're near again
Millions of Scarlet Roses
I give only to you
Millions of Dreams
We will go with you everywhere
Millions of Scarlet Roses
I give only to you
Millions of Dreams
We will go with you everywhere
You are like in a dream
Give me all your dreams
You are like in darkness
Hold me to my heart
My heart is beating
Just for you
My soul is burning
In the flame only loving
Millions of Scarlet Roses
I give only to you
Millions of Dreams
We will go with you everywhere
Millions of Scarlet Roses
I give only to you
Millions of Dreams
We will go with you everywhere
Millions of Scarlet Roses
I give only to you
Millions of Dreams
We will go with you everywhere
Millions of Scarlet Roses
I give only to you
Millions of Dreams
We will go with you everywhere
Millions of Scarlet Roses
I give only to you
Millions of Dreams
We will go with you everywhere
Millions of Scarlet Roses
Millions of Dreams
We will go with you everywhere