"You are gone" is a new composition in the repertoire of Murat Tkhagalegov, which premiered on June 26
Listeners will probably be hooked by a touching life story, which formed the basis of the song written by Zamira Zhaboeva. According to her, the plot of the composition is based on real events: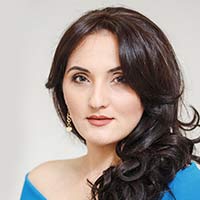 "This is the story of my loved one. There were many who wanted to become performers of this song, to change the line "took my sons and daughter", but I, as an author, wanted everything to remain the same as in the original. And I imagined the performer's voice just like Murat's - with a hoarse voice, able to convey to the depths of the listener's soul the meaning and experience of each word, "says Zamira.
You can evaluate how much Murat Tkhagalegov succeeded right now - the single "You left" is available for listening on all digital platforms and on our website.
Lyrics of Murat Tkhagalegov "You left"
The city lights bright lights
The lights flicker tonight
Time is running out, and the soul hurts
And no one can help mine
You left
She broke my heart to shreds
You left
you and your daughter took the son
You left
You will never come back to me
You left
She broke my heart to shreds
You left
you and your daughter took the son
You left
You will never come back to me
I know you do not hug, I know you will not forgive
The voice will not break the silence
Maybe you do not keep resentment in the heart
Maybe let it all go down
You left
She broke my heart to shreds
You left
you and your daughter took the son
You left
You will never come back to me
You left
She broke my heart to shreds
You left
you and your daughter took the son
You left
You will never come back to me