"Love fetters" Muhamed Kazdohova @m_kazdokhov - not just an album, but some musical revelation - here are collected compositions that reflect the personal emotional experiences of the artist over the past few years.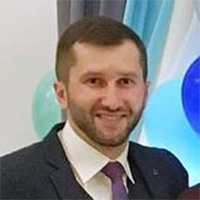 "Ninety percent of the songs on the album are about love. Therefore, he received such an eloquent name that speaks for itself. During these four years in which these tracks were written, in my life there were a lot of mental traumas, and I tried to convey my emotions through music. That is why the song "Only" is most dear to me - it is associated with one of the most difficult periods. In addition, it was with her that my collaboration with the great composer and author of my songs, Timur Kitov, began. The album presents several of our joint projects.
I hope that the listeners will accept the genre of these singles as warmly as the national content, since it is precisely this style of music that is closest to me, "Mohamed comments.
We offer you to get acquainted with the new product right now - the album "Love Shackles" is already available for listening and downloading!
Listen and download the album of Muhamed Kazdokhov "Love of shackles"
We also offer fans of Muhamed Kazdokhov's work to listen to his most popular songs according to the Yandex.Music portal.
Popular songs of Mohamed Kazdokhov