On December 5, Moscow will host the VI Annual Silver Jug 2020 Music Award
Talented artists from the republics of the North Caucasus competed for the title of the best in various nominations. The finalists are traditionally determined by SMS voting, following which the winners will be solemnly awarded the Silver Jug Prize for their contribution to the development of the region's ethnic culture.
Among the nominees are artists of the music publishing house "Zvuk-M": Makka Mezhieva, Magomed Alikperov, Ilona Kesaeva, Dibir Abaev and others.
Residents and guests of the capital will be able to watch the performances of these and other famous performers, as well as see the award ceremony this Saturday.
The event will take place at the Granat Hall entertainment complex.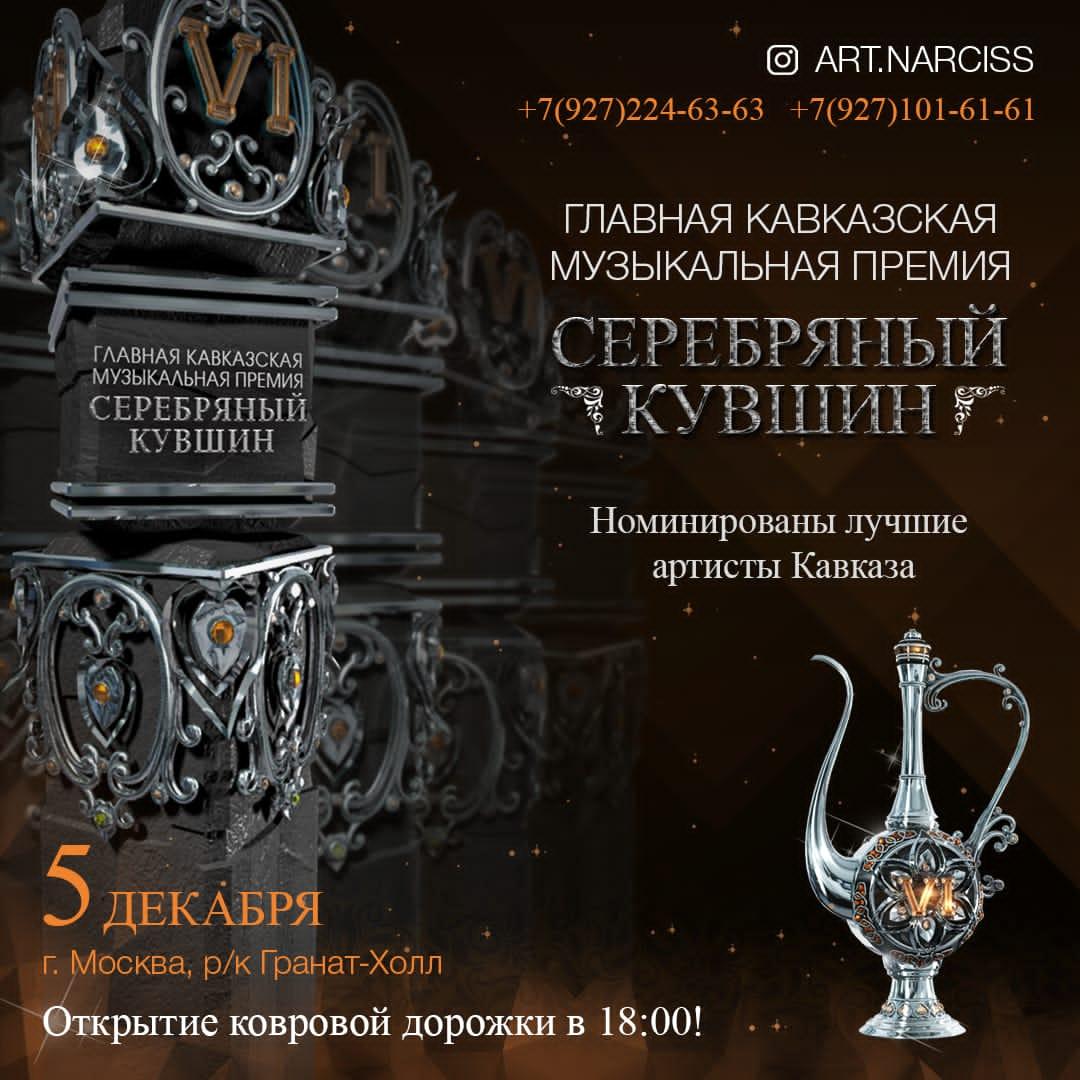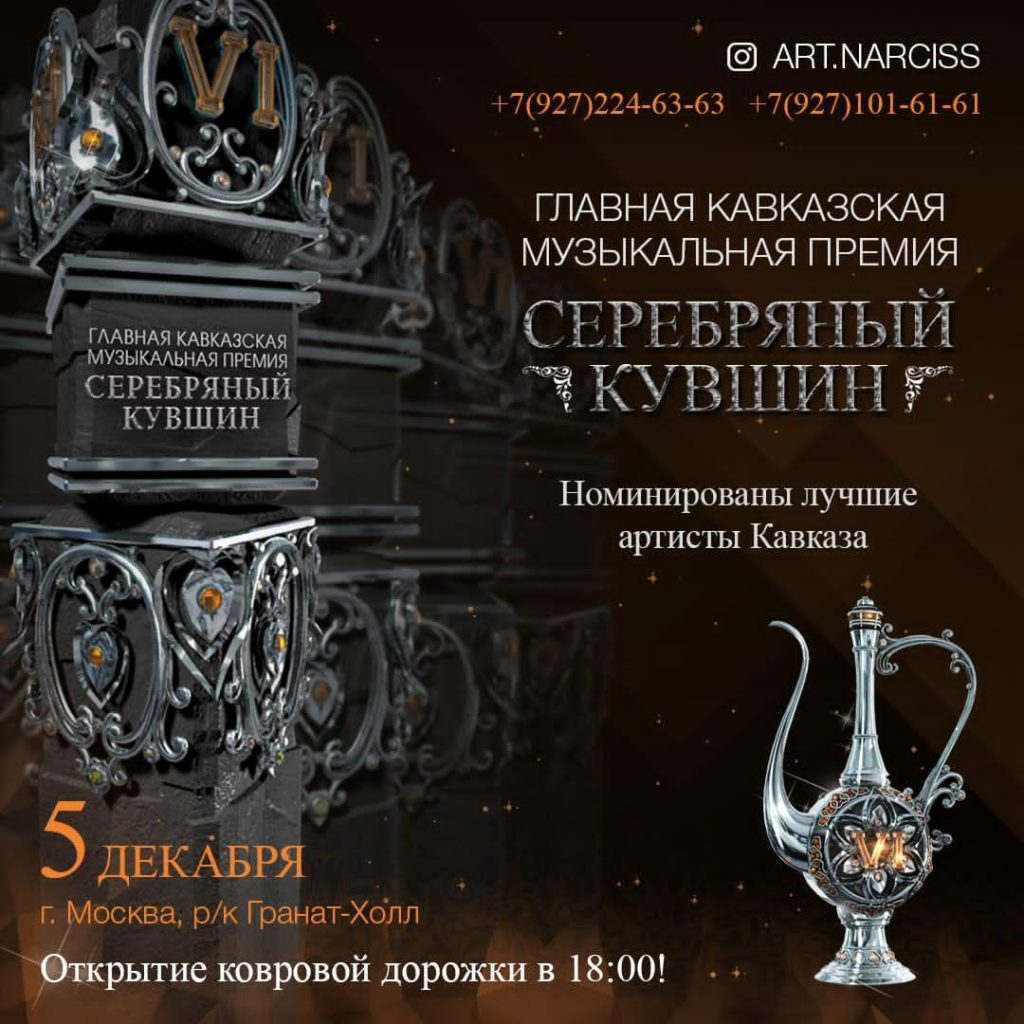 Opening of the carpet runner at 18.00. Phones for inquiries: +7 (927) 224 63 63, +7 (927) 101 61 61.