In December, an unforgettable music show awaits residents and guests of Nalchik! Republican Musical Theater @muzteatrkbr for the first time present the New Year's program of a cover concert, which will feature the most famous world hits!
Everyone knows and loves these songs. You can hear popular jazz and rock compositions donated to the world by such stars as Louis Armstrong, Frank Sinatra, Freddie Mercury, ABBA or Nightwish, performed by the most talented vocalists of the musical theater, including - Azamat Tsavkilov @azamat_tsavkilov.
As the organizers and main participants of the concert said, preparations for the performance and rehearsals of the numbers are already in full swing:
"It all started with the fact that at the annual charity concert 20 on August, we (musicians and soloists of the Nalchik musical theater) performed a medley that included about ten well-known compositions once sung by Freddie Mercury, Louis Armstrong, John Bon Jovi, Joe Cocker and others. The audience really liked this number! From the first notes they recognized their favorite songs and, inspired, we sang along with pleasure. Therefore, on the same day we decided to repeat this experience, but on a larger scale - to organize a concert by the new year, at which we will show the audience a new format of musical and theatrical performance.
The theater director went to meet us, and we started to work. While we will not tell you exactly which songs are waiting for the audience, but we can say that the hits of 80's, 90's, the beginning of the 2000's will sound.
Now we are actively preparing, rehearsing, analyzing the program. But we promise that it will be dizzying and will appeal to all lovers of good music! "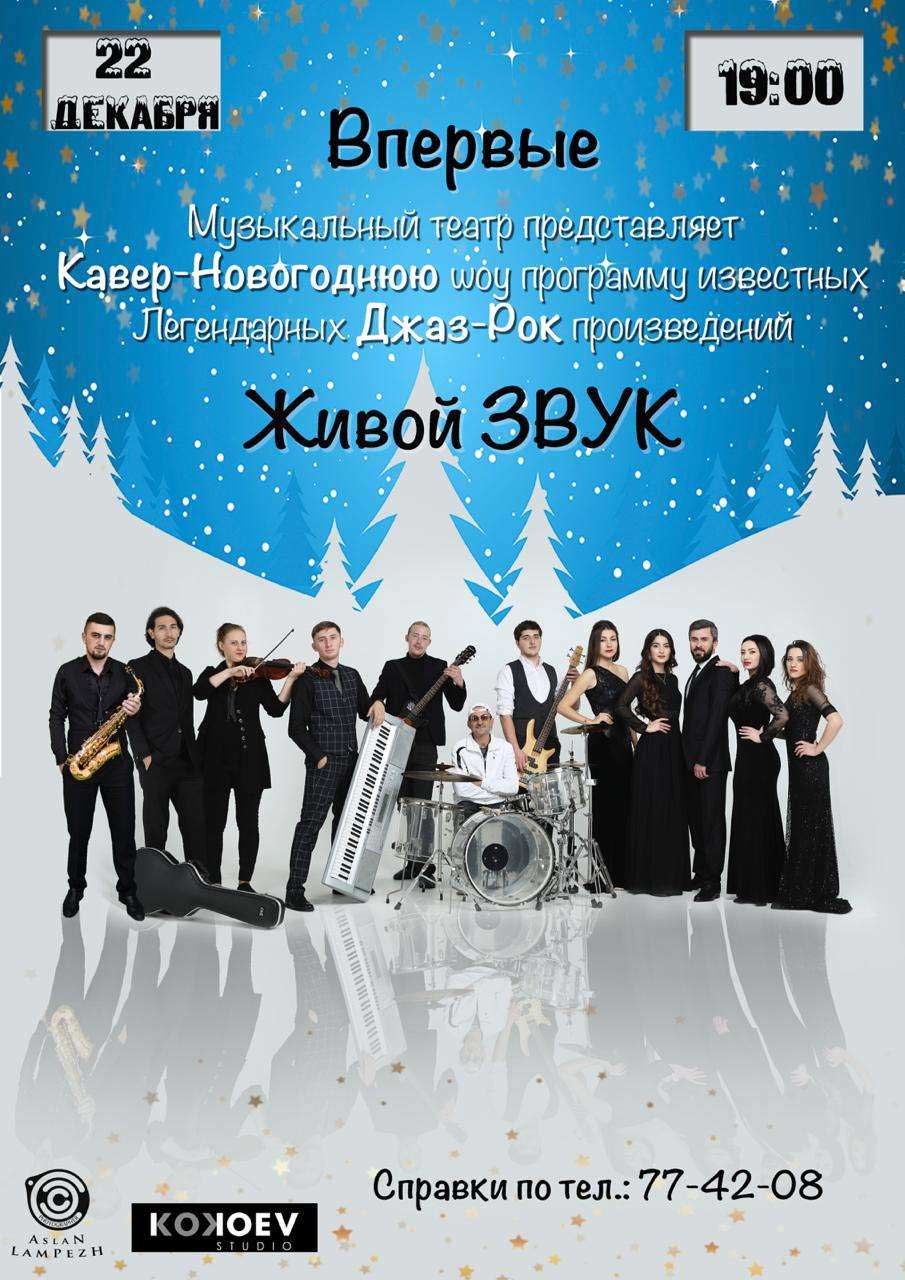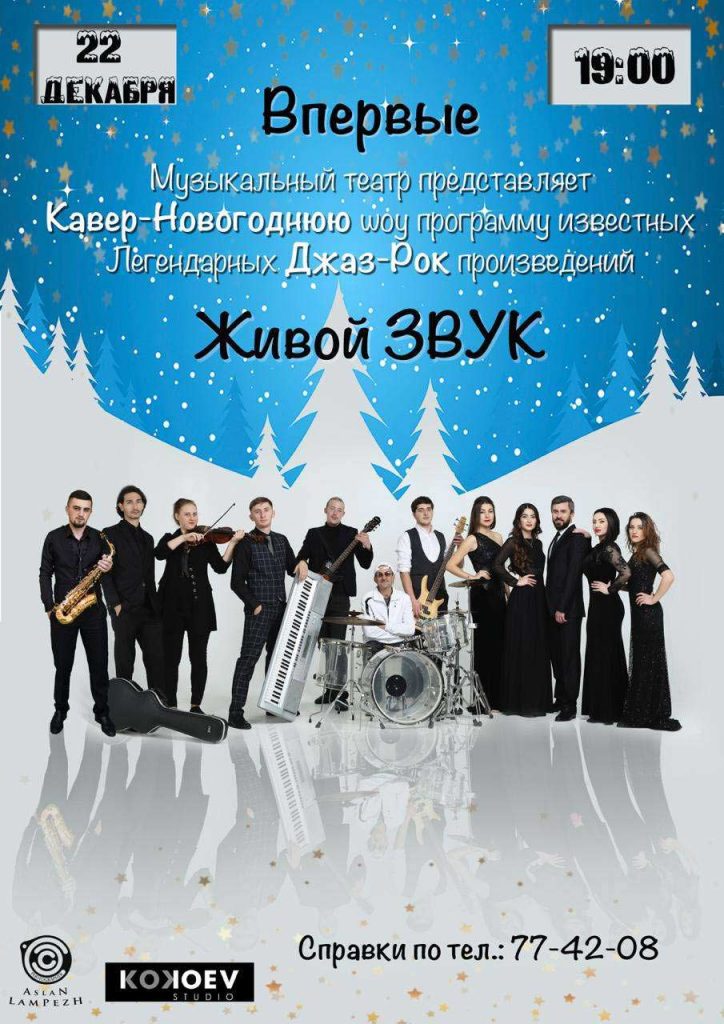 The show's team includes vocalists: Marina Pacheva, Leylya Gurtueva, Seykhat Shogenova, Zukhra Gabueva, Fatima Dyshekova, Azamat Tsavkilov; backing vocalist Arina Sablirova; musicians Albert Narzanov (keys), Slavik Lipsky (guitar), Astemir Tlepshev (guitar), Soslan Belgorokov (bass), Elizaveta Zabroda (violin), Khanlar Alimetov (saxophone) and Valera Lysenko (drums).
A cover-New Year's show program of the famous, legendary jazz-rock works 22 December in the Musical Theater of Nalchik. Start at 19.00. We advise you to purchase tickets in advance.