New summer track from the group "Sultan Hurricane" @sultan_uragan - "In Bali", which promises to be a special decoration of the dance floors of the sea coast, has already appeared in all digital stores!
Catch positive and enjoy your vacation to the rhythms of the band's latest track, written by Sultan Hajiroko.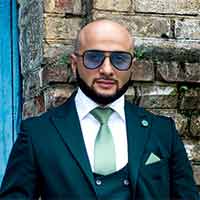 "Everyone has a great vacation, and those who still work must have time to enjoy the warmth and sunny weather," the group members wish, "we are now actively working on a new album, which will be called" To the disco! " and we're preparing to release a video for the song "Bandito". So there is still a lot of interesting things ahead! Have a nice summer and love to all! "
You can listen and download the track "In Bali", which will also be included in the new album of the band, right now on our website!
Listen and download the Sultan Hurricane song "In Bali"