The number of subscribers of the channel "Caucasian music -" Sound-M "is rapidly increasing every day!
Today YouTube channel of the music publishing house "Zvuk-M" is one of the fastest growing and high-quality video platforms in Southern Russia, providing users of the whole world with the opportunity to enjoy music of various styles and trends, most of which are the repertoire of Caucasian showbiz stars.
The channel opened in the 2011 year, but began to work and develop only in the 2014, having connected to the partner company of a major European aggregator, which guarantees copyright protection and gives the opportunity to work with professionals working with world stars.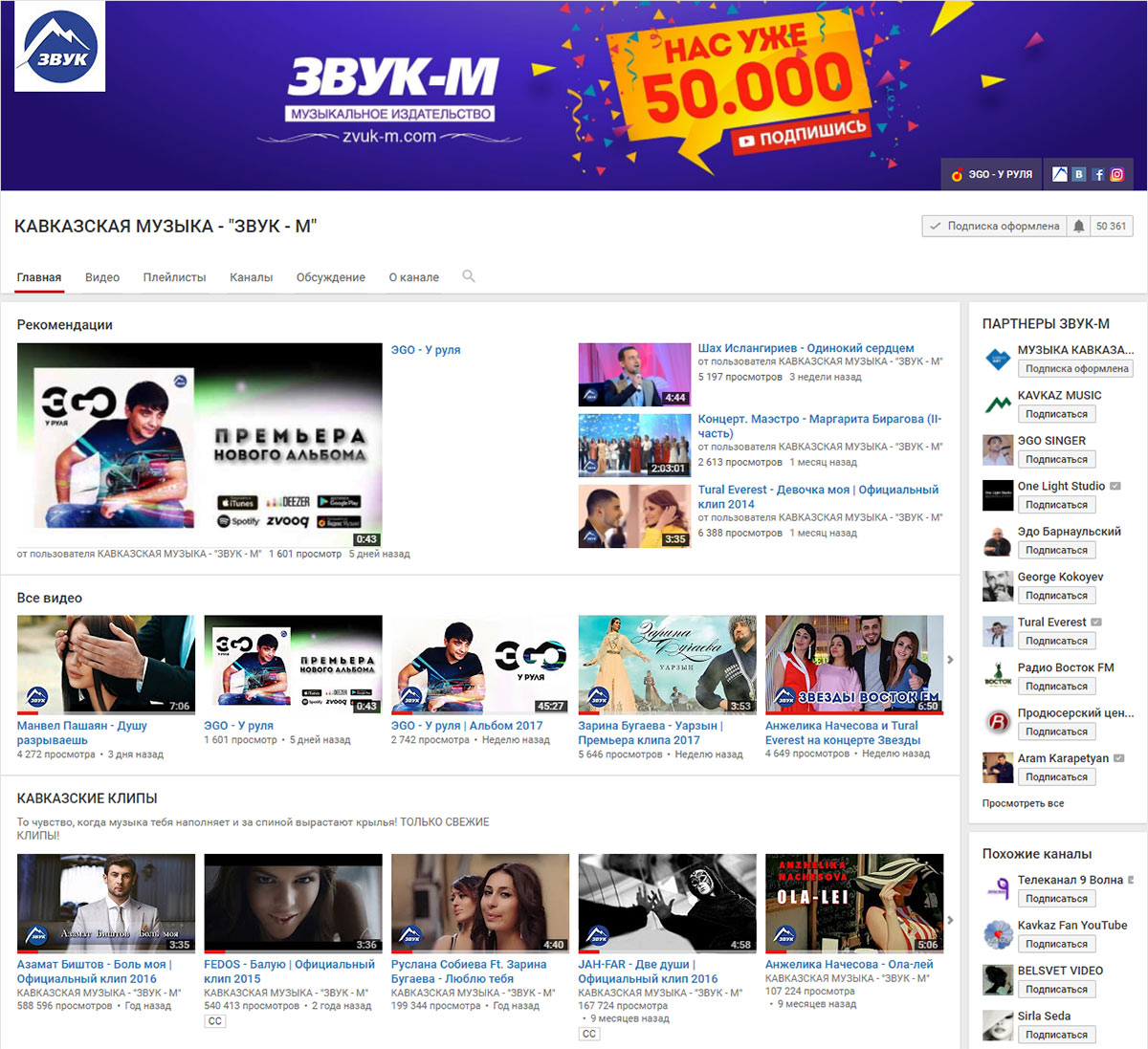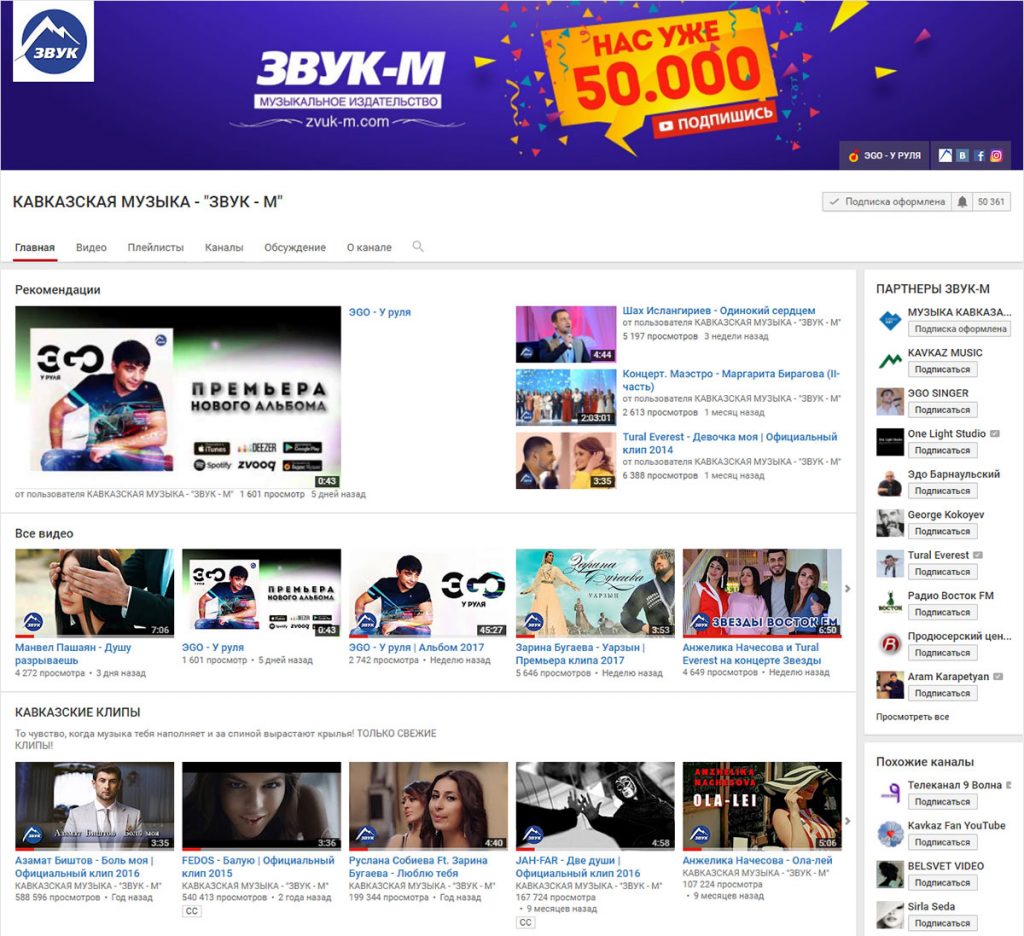 In 2014, the number of subscribers of the Caucasian Music - Sound-M channel numbered 1 800 people. But the fruitful daily work over the next three years allowed us to increase this figure in a natural way to 50 000!
The repertoire of our channel is very diverse. Here you can see how the hits of past years: "At the disco!" (Sultan - Hurricane and Murat Tkhagalegov), "I Go Intoxicated" (Azamat Bishtov), ​​"I Am Jealous of You" (Angelica Nachesova and Magamet Dzybov), as well as modern pop hits: "I Pamper" (FEDOS), "I Love You" ( Zarina Bugaeva and Ruslana Sobieva). In addition, more than 30 concerts of such stars as Murat Tkhagalegov, Angelika Nachesova, Aydamir Mugu, Azamat Bishtov, Lilia Shaulukhova, Aslan Tlebzu, Arthur Khalatov, Alexander Gum and others are presented here.
Many premieres of the first magnitude clips of Caucasian stars are held by us. For example, recently published new from Angelica Nacheva - "Stolen Happiness".
Our Youtube channel is actively friends and collaborates with such stars as: Edo Barnaul, Tural everest, Aram karapetyan, Artur mazzakyan, Gilany Stadnik, production centers: "BRAND" and "Gold Star", video studios "One Light Studio", "LIFE Production", "Petrucho Studio" and many others.
The list of channel sections is constantly updated, and the number of artists offering us their products is steadily growing. In many ways, thanks to the channel "Zvuk-M", new talented performers are finding us, to whom we try to give maximum attention and support!
The company's achievements are the result of hard work and quality work. And we want to express our deep gratitude to each of our subscribers for their dedication! We really value our audience and every day we try to make our content as interesting as possible for you. Thank you for being with us!

The latest videos of our channel right here: