Several compositions by Sultan Laguchev and Islam Itlyashev can now be heard on the radio "Your Wave"
We have already said that the hit "She Loved Roses" is playing on the air and we are happy to announce that two more tracks are in constant rotation: "Bitter taste" by Sultan Laguchev and the duet song of the artists - "Hooligan".
Listen to your favorite compositions, as well as other soulful tracks on the air of the radio station "Your wave" at a frequency of 89.9 FM and also on the network at https://tvoyavolna.radio/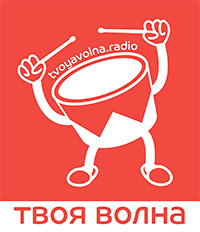 Radio "Your Wave" is positioned as a music, infotainment multi-format radio station, the younger sister of the "Shanson TV" TV channel, which began broadcasting in the fall of 2020. The focus of Radio Tvoya Volna is the cream of all traditional song genres and their performers: author's (bard's) song, classical and modern urban romance, convict song and thieves' music, folk song, Russian jazz, rock lyrics, songs from favorite movies and film music, Russian, Soviet and Russian pop music, popular music, as well as world hits of different years from all over the world.
Popular songs of Sultan Laguchev