"I will pray for you, as you did ..." - Nadir Zakhirpur presented a touching, soulful composition and video clip to the words and music of Alan Bogoslovsky - "My mother"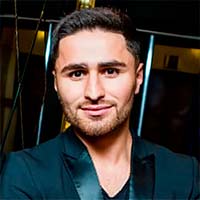 "This song is very personal," says Nadir Zakhirpur. @nadir_zakhirpur, - unfortunately, the Almighty took my light, my mother. After she left, I had an irresistible need to express gratitude, love and perpetuate these feelings.
My close friend, a talented singer and composer Alan Bogoslovsky, was able to express the pain that is so close to each of us who have lost a loved one. Hearing the song, I realized that it was her. And as you may have guessed, this single is dedicated to my mother - Zarafo.
Mom is a person who can replace everyone, but no one can ever replace her. Appreciate and take care of your relatives while they are with you, because in this world no one is eternal.
And I would like to end with the lines of Omar Khayyam: "At the feet of your mother is paradise."
May the Almighty protect all mothers! "
Lyrics of Nadir Zakhirpur "My Mom"
You hug me
Only you are silent again
I can not live without you
I can't lose you
I didn't live without your eyes
And does it make sense now
Time goes by, but why
If it is against us
My mom, my mom where are you now
You will come with the rain or with the wind
My mommy misses your eyes
I'm still waiting at this door you will enter
I'm still waiting at this door you will enter
I want to believe that you
Waiting for me home again
And that in your love I
I'll hide again with my head
I will tell you everything
Thoughts and feelings
And pray for you
How did you do it
My mom, my mom where are you now
You will come with the rain or with the wind
My mommy misses your eyes
I'm still waiting at this door you will enter
I'm still waiting at this door you will enter
My mom, my mom where are you now
You will come with the rain or with the wind
My mommy misses your eyes
I'm still waiting at this door you will enter
I'm still waiting at this door you will enter