Hit Sultan Laguchev "Bitter taste" sounded on the show "Cover.Live"
In the new edition of Nastasya Samburskaya's show "Cover.Live", the guest was actor, singer and composer Yuri Nikolaenko. Together with him, the presenter traditionally performed several covers of famous compositions, among which there was a sensational hit Sultan Laguchev Bitter taste.
It was suggested to Nastasya to be performed by Yuri himself: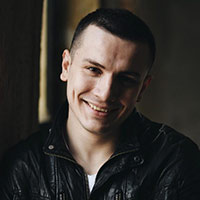 "A hit is not even particularly about creativity. It's just guess it, hit it. You know, how to darst - you don't know how to play, came up, accidentally fired and hit the top 10! This is something from this series. But Sultan Laguchev wrote a real hit, which is still sung by the whole country. Come on and we'll sing! "
The version of Nastasya and Yuri turned out to be very melodic and sincere. If you haven't heard, we suggest you watch it on Samburskaya's YouTube channel.