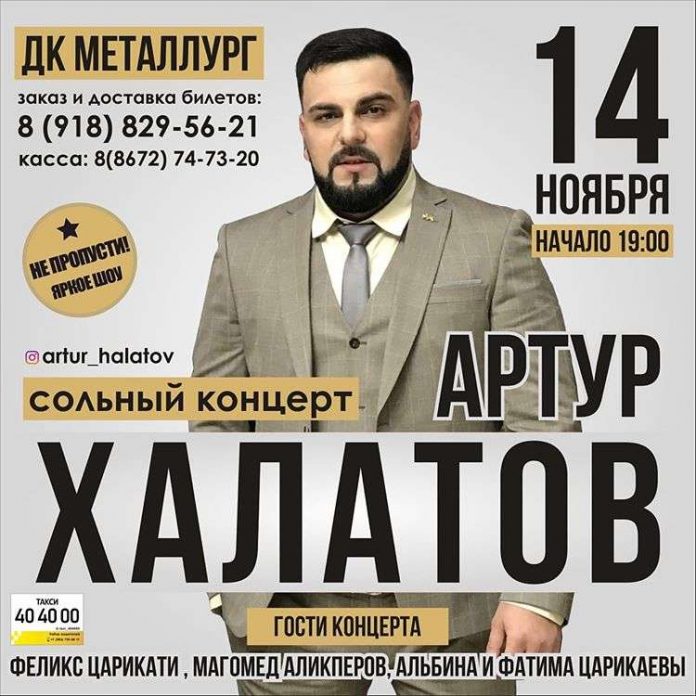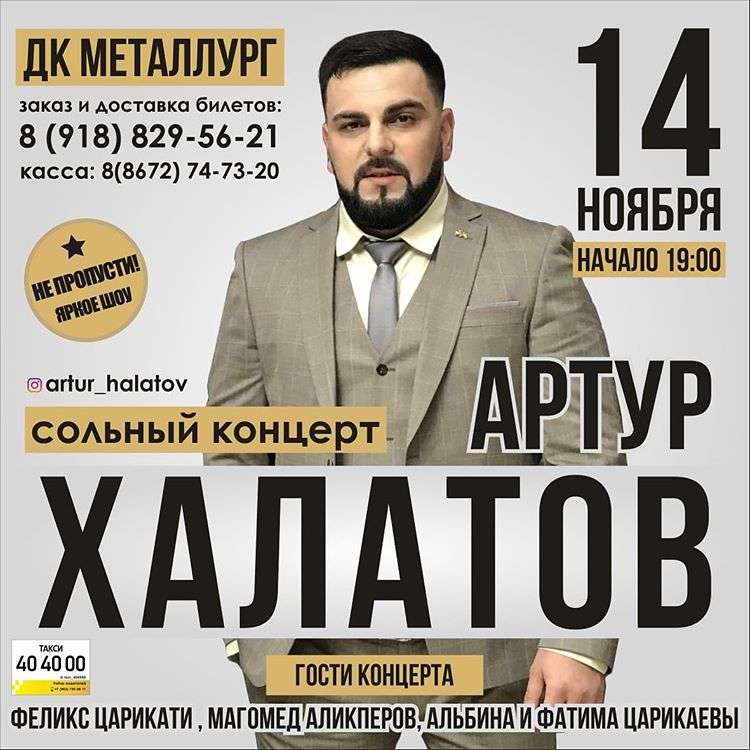 Adhering to an already established musical tradition, a popular performer Arthur Khalatov arranges a vivid meeting with fans of his work, annually conducting a large recital in Vladikavkaz.
This time the performance will take place on November 14, where the artist himself will perform before the audience on the stage of the Metallurg recreation center, with high-profile hits and new songs, as well as guests of the evening: Felix Caricati, Magomed Alikperov, Albina и Fatima Tsarikayevs.
"I am waiting for you, my friends, at the annual recital. There will be many! " - invites the performer.
Hurry up to order tickets by phone: 8 (918) 829-56-21. Start event at 19.00.
16+
We also offer fans of Arthur Khalatov's creativity to listen to his most popular songs according to the Yandex.Music portal.
Popular songs of Arthur Khalatov