Single and clip "There are no irreplaceable" presented today Anna Bershadskaya
A beautiful love song is a new author's composition of the artist.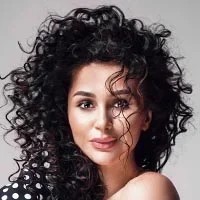 "Everyone is worthy of love" - this is the main idea of ​​this song. I always wish every person love and this song is no exception.
Music and lyrics - Anna Bershadskaya. Aliy Hut - my special thanks to you for the work done on the arrangement, and Aslana Tlebzu thanks for the mix.
Love to all! At least you already have mine! I love you!" - the singer addresses her audience.