The last meeting ... No scandals and words, only one night remained with the main characters of the new track by Rustam Nakhushev
This is a dynamic composition for words and music. Zamira Zhaboeva, about how destinies diverge and relationships break off: one night - and tomorrow you are no one to each other ...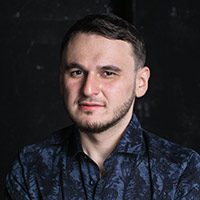 "Glad to introduce a new product! I hope she touches your souls and gets into your playlists, - says executor, - we also shot a video for this song, so watch, write reviews in social networks and on video platforms! Your words always warm my soul.