Noize MC @noizemc released a new song - "Let's run away", and the advance received for it from the recording company "Universal Music Russia", listed Aid to the Medical Assistance Fund to support hospitals in Dagestan, stipulating that this region was most affected by coronavirus.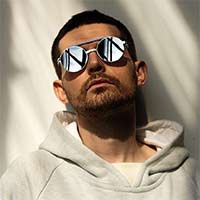 "We are all very different, and often these differences prevent us from finding a common language. But we are all neighbors in our common huge house, and if trouble has come to this house, it concerns each of us.
Peace to your home and health to your loved ones. Endless gratitude to those who, at the risk of their own lives, save strangers and follow this path without turning, "the musician commented. He published his appeal on a social network in Russian and Avar.
Assistance to hospitals is directed in the form of personal protective equipment: respirators, protective suits, gloves, protective shields and glasses.