Islam Malsuygenov @malsugenov и Zulfiya Chotchaeva presented a novelty - the artists recorded a remake of the melodic, romantic composition "Sky", written by Sabrina Urusova.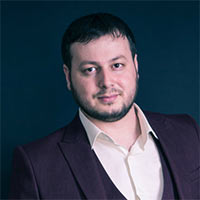 "This song was previously performed by Abdullah Borlakov and Mecca Borlakova," says Islam, "We first heard this song about 5 years ago, and we really liked it. And now, years later, they decided to give her a new life.
Together with the single, a video version of the track was also released. So, I hope the audience will like this project not only by ear, but also visually.
I wish everyone good health, success and pleasant listening! Well, we are preparing many more duet songs and solo compositions to please you as often as possible! "
Lyrics of the song of Islam Malsuigenov and Zulfiya Chotchayeva "Sky"
In the morning, spring outside the window will wake up in the color of apple trees
And in the sky the rays of the sun will play out
So much I expect that you, my dear, will respond again
Parting wall between us, but don't be silent
I want the sky to be blue, blue
So that the wind caresses cute features
I will drown in the eyes of my loved ones again
Know that only you are in my heart
In a dream again
I see the image painfully familiar
Only the dawn keeps me from getting enough of her
I hear the voice of my own in the phone again
And I whisper I live only by you
I want the sky to be blue, blue
So that the wind caresses cute features
I will drown in the eyes of my loved ones again
Know that only you are in my heart
Summer rain will wash away our sorrow and anxiety
I throw my umbrella and we'll go home through the puddles
Rainbow light will show you the way
We will never part with you again
I want the sky to be blue blue
So that the wind caresses cute features
I will drown in the eyes of my loved ones again
Know that only you are in my heart