The release of Artem Pik's single "Hurricane in the Heart"
From today the song Artem Pika @artempika_ Hurricane Heart is available for streaming on all major digital platforms and on our website.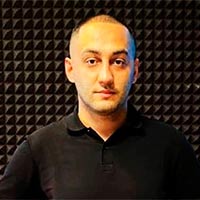 "I want to thank the talented brothers Aslan and Ruslan Abdokov for writing such a sincere song that coincided with my inner state," says the performer, "this is a story about a relationship with a girl, where a hurricane is raging in my heart. When a man can give both a storm of emotions and calmness, comparable to the smoothness of a wave.
I wish you all a pleasant listening. Love and be loved! After all, feelings give inspiration! "