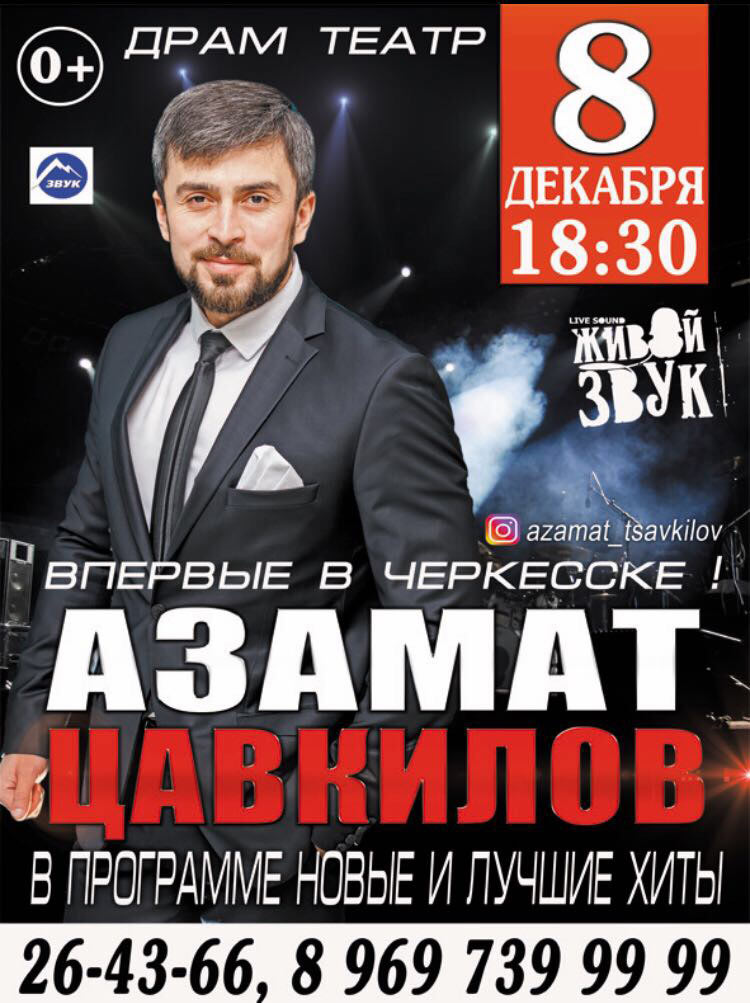 Artist of the music publishing house "Zvuk-M" - a popular singer Azamat Tsavkilov preparing for a new concert tour, which will be held in December.
The performer will visit Cherkessk, Maykop and Mozdok for the first time with a solo concert, and will also perform in Nalchik again.
"This is a completely new program - all live. Not only my performance, but also the performance of the musicians. We rehearsed a lot, honed each composition. I would like the audience to get maximum pleasure from this performance, "says Azamat.
By the way, the singer is going to surprise the public not only with his songs, among which are recognized hits and the latest news, but also the performance of cover versions of compositions of recognized world stars such as Louis Armstrong, Frank Sinatra, Muslim Magomayev and others.
The first concert will be held in Cherkessk, December 8
The first concert will be held in Cherkessk, December 8. It will take place in the Russian Drama and Comedy Theater of the KCR in 18.30. Then December 12 Azamat Tsavkilov will perform in Nalchik, in the DC of Trade Unions, in 18.30. Next, the December 14 artist meets Mozdok. The performance will take place at the Palace of Culture, at 18.30, and will complete the tour in Maykop, December 19. In the Philharmonic at 18.30.