Meet the new duet single - "Heart to Shreds" performed by Aidamira Eldarova и Maru
The author of the heartfelt composition about love was the singer Maru.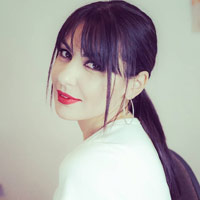 "The birth of this song was dictated by my mood at that moment," says Maru, "we had been planning to record a duet with Aydamir for a long time, and having created this track, I decided to perform it with this artist.
It was very comfortable and easy for us to work, and the composition turned out to be emotional. I hope the audience will like it too. Well, I think this is not the last duet in our performance. "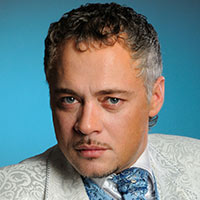 "This is a song with a meaning, very beautiful and bright. I am glad that we have implemented the idea of ​​a joint project and I am very grateful to Maru for their trust and for this beautiful, colorful composition! I wish you all a pleasant listening! "
Listen to the single "Heart in Shreds" on digital music services and on our website.
Lyrics of Aidamir Eldarov and Maru's "Heart to Shreds"
Again the night is around and the silence
And the cold pierces my soul
In the middle of winter I stand alone
As if I'm waiting for you to hear a whisper
My world is empty without you
Tears my heart to shreds
There's a tear on your cheek again
And there is fire in me
Heart to shreds
To walk along the line of fate
Together we could not
Heart to shreds
Shattered mirrors of the soul
Don't look at them anymore
Heart to shreds
To walk along the line of fate
Together we could not
Heart to shreds
Shattered mirrors of the soul
Don't look at them anymore
You were like the sun to me
I was warmed by your warmth
But suddenly the string broke
And in pieces I run from paradise
I am not living, I am not breathing
I'm unbearable without you
And again on fragile glass
I'm going
Heart to shreds
To walk along the line of fate
Together we could not
Heart to shreds
Shattered mirrors of the soul
Don't look at them anymore
Heart to shreds
To walk along the line of fate
Together we could not
Heart to shreds
Shattered mirrors of the soul
Don't look at them anymore
Heart to shreds
To walk along the line of fate
Together we could not
Heart to shreds
Shattered mirrors of the soul
Don't look at them anymore
To walk along the line of fate
Together we could not
Shattered mirrors of the soul
Don't look at them anymore