The premiere of the composition and the video took place group "Bakhtavar" - "To love girls"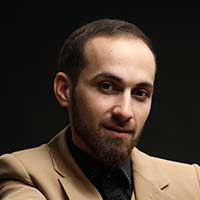 "This time we decided to try ourselves in a new genre," says Amrid Kelechiev, - the song "To love girls", written by Zamira Zhaboeva, is funny, half-joking, but at the same time, concealing in itself one simple truth. Here it is sung: "to love girls, you have to be rich", but it does not say what this wealth consists in ... But it's not in money and festivities, but in simple human happiness to have a family, to be spiritually enriched. This is the most valuable thing in life! And we decided to show it in the video.
Since the borders are closed, we filmed the video in Moscow. I directed the project together with the Timsef production company, and we filmed together with the popular TikTokers. So, Imam Pasha, who played the role of the main character, immerses the audience in the story of a man who is tired of everyday everyday problems, and in a dream he suddenly becomes single and rich! It would seem that the dream has come true, but it does not bring him joy. And how happy he wakes up, realizing that the main life value, which is worth everything, is to be close to loved ones, to have a strong family!
We hope that the track will give the listeners a good mood, and the video will make them think and draw the right conclusions for themselves. "
Lyrics of the song of the group "Bakhtavar" "To love girls"
The heart is free and the boy is young
The jacket is fashionable, a lot of money for the soul
All the ladies just go crazy for him
To love girls
You gotta be rich, rich
To love girls
You still have to be unmarried
To love girls
You gotta be rich, rich
To love girls
You still have to be unmarried
The soul is open, but still single
Happiness is not broken far beyond the mountain
Blood plays in my veins, with my head in love
To love girls
You gotta be rich, rich
To love girls
You still have to be unmarried
To love girls
You gotta be rich, rich
To love girls
You still have to be unmarried