A bright composition about love and a clip for this song were presented by the Bakhtavar group
The author of words, music, as well as the director of the video "My Love" is the soloist of the musical group - Amrid Kelechiev @amrid_official. On what inspired him to create this project, the artist said on the day of the premiere: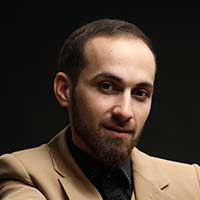 "The muse in this song is my second half - my wife, with whom I share the most pleasant moments in this life. After all, family and family relationships should always come first. And I decided to make a surprise to my wife, as well as convey my sincere feelings for her in this composition.
This video was filmed for a month in two locations: in Abkhazia in Gagra and in Russia - in Sochi.
We were very pleased with the work of our team, everything went exactly as planned. So I wish you all a pleasant viewing and listening! You are the best!"
Listen and download Bakhtavar's song "My Love"
Lyrics of Bakhtavar "My Love"
I see pure light in your eyes
I've been waiting for you for so many long years
And you came the sun into my life
My wondrous dream came true in reality
Your love heart warms me
She sounds like music in me
I live you, only I believe you
And no one can tear us apart
You are my sun, moon and stars
You are my happiness my love
You are a fresh breeze and not in the world
You are dear, you are my life
In your eyes - the depth of the sky
I haven't seen another such
And every day the feelings are stronger
There is no one closer and dearer
Your love warms me
When you're near me
And my heart beats so fast
When love lives in him
You are my sun, moon and stars
You are my happiness my love
You are a fresh breeze and not in the world
You are dear, you are my life
You are my sun, moon and stars
You are my happiness, you are my life
You are a fresh breeze and not in the world
You are dear, you are my life
You are my sun, moon and stars
You are my happiness my love
You are a fresh breeze and not in the world
You are dear, you are my life