The new song "Leili" and the video for it were presented by the group "Bakhtavar"
Amrid Kelechiev, who wrote a composition about the Queen of the East, told about the project in more detail: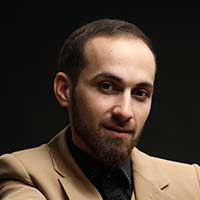 "While watching a film, I was inspired by the image of an oriental girl, and I decided to embody it in a song, and then on a video.
The director of the video is Timur Seferaliev, and the main female role went to a model named Anastasia. It turned out a modest but beautiful video in oriental style. I really liked the work of my team.
I would like to express my deep gratitude to our producer Rashid Kelechiev. And I wish the best listeners a pleasant viewing!
Expect a duet composition soon, we are preparing a surprise for you. "
Lyrics of the Bakhtavar group "Leyli"
These black eyes
Like southern nights
Like southern nights
They burn my heart
I'm captive to them forever
I'm captive to them forever
Leili, my Leili
My thoughts Layli
Oh Layli
Leili, my Leili
My Dreams Layli
Only you
You are the Queen of the East
I've been looking for you for a long time
I've been looking for you for a long time
Like the sun in the desert
Let love not cool down
Will never get cold
Leili, my Leili
My thoughts Layli
Oh Layli
Leili, my Leili
My Dreams Layli
Only you
Pearls and rubies
I gave everything to you
I gave everything to you
But they are beauty
Can't compare with you
Can't compare with you
Leili, my Leili
My thoughts Layli
Oh Layli
Leili, my Leili
My Dreams Layli
Only you
Leili, my Leili
My thoughts Layli
Oh Layli
Leili, my Leili
My Dreams Layli
Only you
Leili, my Leili
My thoughts Layli
Oh Layli
Leili, my Leili
My Dreams Layli
Only you