Popular Armenian performer Manvel Pashayan @ manvel.pashayan again pleases fans of the new project! Today, an incendiary dance composition entitled "Tanem tanem" was released, as well as a video for this song.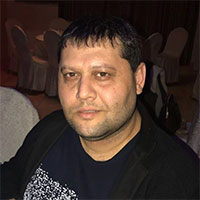 "Many men say their favorite women tanem tanem. It means "take you home." Now this is especially true, because summer is the time of weddings, people get married.
The words were written by the talented poet Arevik Avetyan, I created the music myself, and the arrangement was made by Artur Ghazaryan. I hope that my listeners will appreciate this new product, "says Manvel.
We invite you to listen and download the song "Tanem tanem" on our website or on any of the largest music services, and also to watch the new music video of the artist!
Listen and download Manvel Pashayan's song "Tanem tanem"