Shamil Kasheshov @shamil_kasheshov presented the track "I want to see you", written and performed by him in the Kumyk language.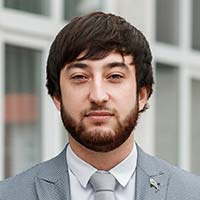 "This composition is about a guy's love for a girl," the artist explains, "for a long time he didn't release songs in his native language.
It's nice to talk about love in any words, I write and sing both in Russian and in Chechen, and more recently - also in Adyghe.
"I want to see you" - the song is fun, dancing, I hope the audience will appreciate it, "says the artist.
Listen to the new single on digital platforms and on our website.