He presented his first song in the Caucasian style Gosha Grachevsky
"White Swan" is a dynamic composition written by Timur Kitov.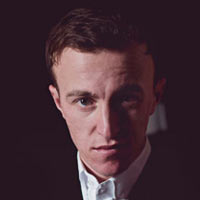 "My listeners know that I come from Kabardino-Balkaria. Lezginka is dear to my heart, and despite the fact that I usually perform in the chanson genre, I love the music of my region with all my heart. Therefore, I decided to diversify the repertoire and delight the listeners with such an incendiary, colorful track.
"White Swan" is a beautiful love story. I hope that the public will appreciate the new product at its true worth, "comments Gosha Grachevsky @gosha_grachevskiy.
You can already listen to the single on the largest music services and on our website.
Lyrics of Gosha Grachevsky's song "White Swan"
White swan on the pond
I was beckoning to myself
White swan on the pond
How cute you were
The poor swan cannot be seen
Where did she fly
White swan you me
Didn't want to see
And I would drink the poison
To meet you again
And I would go to you
Even if to the ends of the world
And I clearly said
That I love you alone
And I will not find my bright star
White swan on the pond
I can't see anymore
Lost the white swan
I hate myself
White swan tell me
Where did you fly
White swan tell
What did you want
And I would drink the poison
To meet you again
And I would go to you
Even if to the ends of the world
And I clearly said
That I love you alone
And I will not find my bright star