The release of the new song of hip-hop artist EGO - "This Night"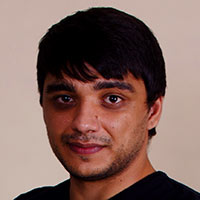 "I wrote it very quickly," says EGO @ music.ego- About a night she was ready. Any artist will confirm that when the work goes at such a pace, most often the result is excellent. I wrote a motive and words, and my friend Mamikon @mamikon_music made an arrangement and mixing. It is difficult to overestimate his work, as the composition is not inferior to world analogues in sound.
When I wrote the words to the track, I did not think about who would hear them: one person or thousands. It was important for me to convey a feeling of good sadness for my beloved. The only thing I wanted to avoid was freshness, prolongation. He planned for people not to yawn under this single, but to "swing". Music and beat helped to achieve this effect. The bass and drums, along with the guitar, managed to create a high-quality, but at the same time lyrical atmosphere. "
EGO also shared that it was working on several projects and the listeners would definitely not have to wait long for the next new products.
"We are preparing, among other things, the continuation of the song" That Night, "the performer comments," but in a different genre. It will be released in a few days and will be called "Night is Over the City." The plot there is more detailed and explains the reasons why the main characters are not together. Those who are waiting for funny, groovy compositions, let them have a little patience. For them, we are currently working on the track "Pokatyu". There are many plans, so we won't let the listeners get bored! "
The EGO composition "This Night" is already available on all digital platforms and on our website.
The text of the song EGO "This Night"
This night reminded me of you
That night, saw you again in a dream
I'll go crazy if we are not together
But the fog keeps me from finding it
Where are you? My secret
Storm winds extinguish the flame
I moved on her along
I will jump into this abyss from the summer
Where are you? My secret
Storm winds extinguish the flame
I moved on her along
I will jump into this abyss from the summer
Gap in you putting everything at stake
In this darkness you are my fire
Fly with me, we can't get us
You are my dream i want to dream
How can I forget you?
Yeah yeah so forever
And only you, do not be silent
And letting smoke in my eyes
How can I forget you?
Yeah yeah so forever
And only you, do not be silent
And letting smoke in my eyes
This night reminded me of you
That night, saw you again in a dream
I'll go crazy if we are not together
But the fog keeps me from finding it
Where are you? My secret
Storm winds extinguish the flame
I moved on her along
I will jump into this abyss from the summer
Where are you? My secret
Storm winds extinguish the flame
I moved on her along
I will jump into this abyss from the summer
Like a blue sky
became dark gloomy
clouds above me
Fly fly
Blizzard sweeps dust
Tearing leaves off the ground twisting
Looking for you but not you
Where are you? My secret
Storm winds extinguish the flame
I moved on her along
I will jump into this abyss from the summer
Where are you? My secret
Storm winds extinguish the flame
I moved on her along
I will jump into this abyss from the summer