Long-awaited premiere! The release of the single "Never" - a duet composition Goshi Grachevsky and Athens
From today on, the track is available on music venues and on our website.
Wrote a song - the permanent author of many of Grachevsky's hits - Timur Kitov: "This is a song-dialogue. Gosha and Athena performed it brilliantly, I think. "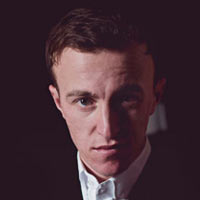 "The work was going on simultaneously in two cities, - says Gosha, - because of the restrictions, Athena and I had to record each in our own studio, but this did not affect the result in any way.
Never is a conversation between two adults about life. There is something to think about, something to think about, what to emphasize for yourself.
Of course, the main evaluator is the viewer, but even now, after our joint concert with Athena, where this composition was performed for the first time, we hear hundreds of positive reviews. Thanks for every kind word! And for those who are not yet familiar with the new song, we wish you a pleasant listening! "
Lyrics of the song by Gosha Grachevsky and Athena "Never"
We were destined to meet now
Let it not be the most convenient at times
In the light of the foliage, a pair of brown eyes
Before a new, young spring
And why it happened not to understand
Only the heart is filled with warmth
Spilled like spring water
Up through the veins, agitated blood
Never, never guess where you will find
Where you find, where you lose, life is water
Life is water, through your fingers down, take your time
Do not rush
You will never, never guess where you will find
Where you find, where you lose, life is water
Life is water, through your fingers down, take your time
For what, one of a thousand reasons
These two paths have now crossed
This intersection should be what
Do the roads need to separate
Let the last already wet snow
Will go away to new, gray cold weather
And, to the ringing birds, spring laughter
We will free ourselves from the shackles
Never, never guess where you will find
Where you find, where you lose, life is water
Life is water, through your fingers down, take your time
Do not rush
You will never, never guess where you will find
Where you find, where you lose, life is water
Life is water, through your fingers down, take your time
Never
Never, never guess where you will find
Where you find, where you lose, life is water
Life is water, through your fingers down, take your time
Do not rush
You will never, never guess where you will find
Where you find, where you lose, life is water
Life is water, through your fingers down, take your time