Reysan Magomedkerimov and Mikhail Chernyaev presented a joint track - "Queen", as well as a video for this song
The composition about the unrequited love of the protagonist for a girl going through a breakup was written by Mikhail Chernyaev.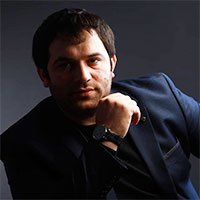 "Noisy companies, alcohol and nicotine help the hero of the song to forget, but only she, the queen, can truly heal his soul ... We are glad to present you our first joint project! Listen with pleasure and share your impressions! "
The single is already available on streaming sites and here:
Lyrics of Reisan Magomedkerimov and Mikhail Chernyaev's song "Queen"
You are my queen, you cried after him again.
I left the city all this bothered me.
As long as you can run away, you know I'm all alone.
Vodka helps, drowns out nicotine
And again the wound in my heart swelled my veins
And you're drunk again in the club, you don't care about me
Your thoughts are the smell but not my perfume
And my stranger did not warm your blood
And you pour wine into my glass, don't think about it and don't shed tears for it.
I know he is kin to you. Well, believe me that I loved you stronger then
I'm ready to give everything, but I don't have a penny
It was bad for you my soul did not sleep
These thoughts about her are crazy.
These nights without sleep, without words
I'm with you now, so don't be bored
The long journey is just for tea
And when it comes you don't believe
It's winter outside and it's April in my soul
A gentle kiss, he beckons you
It's not love that hurts you
In the head another makes you drink
The one who has fallen in love will no longer forgive