"Baby" is a new piece of music by the performer from the Republic of Moldova Olega Buzatu, who conquers the hearts of the Russian public
In cooperation with "Zvuk-M", the artist plans to acquaint listeners with his work and reach great heights in the domestic music market.
Today Oleg Buzatu @olegbuzatu presents a dynamic dance composition "Baby", the words and music for which he wrote himself. Anechka Baranova and Valya Alonsa helped him edit his poems. The arrangement for the track was made by Sandu Gorgos, and the mix and mastering were done by Sergey Tyake.
The song is presented together with the video of the same name, made by the film crew of Eduard Karp. The main roles in the video were played by actors Tatiana Bulat and Mikael Kazak.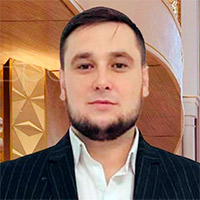 "I want to thank my friends and the public, everyone who supports and believes in me, those who help me to reach the top, and my dream - to come true! I will not stop there, I want to continue to give you my creativity! After all, for an artist there is nothing more important than a standing ovation and the warmth of his audience! " - says Oleg Buzatu.
Lyrics of Oleg Buzatu "Baby"
Forbidden by your mom
Meet a bully
But you, you didn't understand
Your heart is early, early
Fell in love with the bully
And she, because she is right
You are my baby, baby
You are my sweetie, suck
You are my everything, oh oh oh, oh oh oh
You are my baby, baby
You are my sweetie, suck
You are my everything, oh oh oh, oh oh oh
The girl was alone
Beautiful and delicate
She wanted great love
But her mother forbade
He was older and more mature
Handsome brunette and wiser
And watched from afar
How she fell in love with a kid
You are my baby, baby
You are my sweetie, suck
You are my everything, oh oh oh, oh oh oh
You are my baby, baby
You are my sweetie, suck
You are my everything, oh oh oh, oh oh oh
My little one
Vulnerable girl
Did you love me
Bully kid
My little one
Vulnerable girl
Did you love me
Bully kid
You are my baby, baby
You are my sweetie, suck
You are my everything, oh oh oh, oh oh oh
You are my baby, baby
You are my sweetie, suck
You are my everything, oh oh oh, oh oh oh