A new track has been released. Aslana Thakumachev @aslan_thakumachev_ - "Launyungye mafle" ("Fire of love"). The composition in Kabardian was written for the artist Aslanbi Mamiev.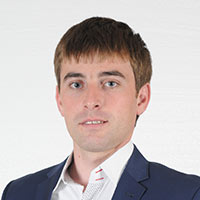 "This song is about the flame of love that arose between a guy and a girl, about sincere and pure feelings. By personifying and describing them, he confesses to her, comparing his beloved with the moon, the sun and the stars in the sky: "That which is in my heart and soul I will tell you. The sun goes out at night and you are like the moon. How many stars in the sky - so much is my love for you ... ". That is, he tries to fully express all feelings for her, even says that "either the world will collapse, or I will be with you!" - comments performer.
You can listen and download the song "Lagunygye Mafle" by Aslan Tkhakumachev right now on our website.
Listen and download the song of Aslan Tkhakumachev "Laagyungye mafle"
We also offer fans of Aslan Tkhakumachev to listen to his most popular songs according to the version of the Yandex.Music portal.
Popular songs of Aslan Tkhakumachev