Azamat Tsavkilov @azamat_tsavkilov introduced today a new composition - "Where did you come from!"
Listen and download Azamat Tsavkilov's song "Where did you come from"
The song about love, which "like a magnetic field pulls into bondage," was written by German Popov - the author of such tracks of the artist as "Only with you" и "If you knew".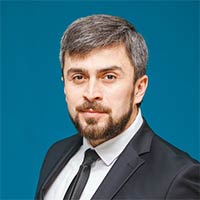 "It seems to me that Herman is well aware of exactly which songs I like and writes about what corresponds to my mood and worldview. Therefore, and also because he is an excellent author, composer and arranger, it is so easy for us to work together.
The single "Where did you come from" is emotional, fiery, playful! It impresses me. I hope that my listeners will enjoy it no less than the previous compositions, "Azamat says.
Now the artist is preparing two new tracks and in parallel is working on the organization of a solo concert, which will be held in Nalchik on August 20. The singer emphasizes that all the latest singles will be included in the program of the performance.