"Do not believe his words" - a beautiful author's novelty from Ruslan Shanov!
The composition sings about the fact that behind the Casanova mask, gifts and flowers there is an ordinary deceiver, next to whom any happiness is imaginary...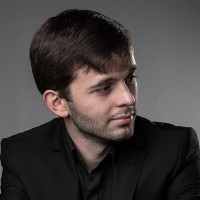 "Truth is as old as the world – not all that glitters is gold. In relationships, too: beautiful words should not be trusted if actions do not correspond to them. In general, thanks to "Petrucho music", the single turned out to be rhythmic, danceable. In terms of presentation and even a little bit in meaning, it is similar to the track "On Repeat". So, I believe that his listeners will meet him no less warmly.
Traditionally, the novelty was released along with a video filmed by Petrucho studio. Watch with pleasure, I hope you enjoy it! - He speaks Ruslan.