MUSICAL PRODUCTION COMPANY "ZVUK-M"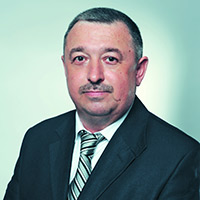 Dear authors, producers, singers, talents and future stars, colleagues and just guests of our site, we are welcome you to the Web-site of the Musical Production Company "Zvuk-M" - the largest in the South part of Russia!
For more than 15 years we have been successfully developing the domestic music market. Over the past years, our efforts have opened hundreds of new names in show business, recorded thousands of musical compositions, and made hundreds of video clips.
We pay special attention to the copyright protection of creators and performers of music content, its promotion to the consumer, including promotion by the aid of digital distribution.
Currently, Zvuk-M is a recognized leader in the promotion of licensed audio and video content.
As any other region of great Russia, the Caucasus is rich of talents. The desire of expression their feelings in songs and music is inherent in all nations, but specifically Caucasian folklore has got its own special charm and melodiousness and penetration characteristic of it. The Musical Production Company "Zvuk-M" considers talent and purposefulness, spirituality and patriotism to be the basis of success, that is why we invite artists of any nationality to work together. These qualities, expressed in musical compositions, serve to further strengthen the ethnic ties and unity of our multi-ethnic Motherland.
In an ambition to launch a career in show business young artists often do not really know where to start, how the promotion music market is organized, what trends, prospects and pitfalls exist on it, what to fear and what should be done without fail.
On the publishing side, however, experienced specialists, lawyers, music editors and promoters are at the debutant's services. We fully possess all the necessary information, we know very well the peculiarities of the Russian market, we are able to promote and protect our customers. We know how to achieve success, how to consolidate it, develop it, and how to use it in the interests of the artist.
Once you cast the one's lot with the publisher, you can forget about the routine and just focus on your oeuvre. We will take upon oneself all the legal aspects of rights registration, deal with the premiers and promotion of your songs. You get the freedom, recognition, protection and a steady income.
Millions will know about you together with the company "Zvuk-M".
Mikhail Yugov, CEO
"Musical Production Company "Zvuk-M" LLC