A new video by Olga Baskayeva for the song "Being needed" has been released.
Today at all digital venues premiered a new track of the singer Olga baskayeva "To be needed", and on the YouTube channel of the music publishing company "Zvuk-M" - a clip for this song.
For fans of the performer is a long-awaited event, because teaser release times, they are tormented by conjectures: what ended the love story between the heroine Olga, who played the special agent, and her lover, whom she was suddenly given the task to eliminate? ..
After watching the clip to the end, viewers will be able to breathe out calmly: the shot sounded, however, more to distract eyes. The actress explains everything so: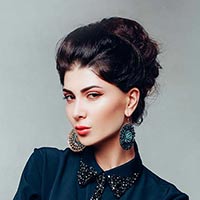 "I needed to show this fluctuation of feelings and emotions that my heroine experienced when an order came for her beloved man. This is evidenced by the expression of my face, and the romantic shots of our walk with him, which rush through my mind and on the screen of the audience. But, of course, good got the better! In the end, I still appear at his home, shoot, but do not kill him, but simply imitate the murder. It helps us escape and stay together. After all, the most important thing for her is to be necessary for him ... ".
The role of the protagonist of the clip was played by a French actor and model Alex De Damas. According to the singer, they "sang" with him almost immediately:
"These shootings took place without any difficulties. I dreamed of making a video in the United Arab Emirates, and this dream came true. There were simply no problems with choosing locations or with plot sketches. And with Alex, given that I do not know English, and he - Russian, we understood each other perfectly! He is an incredibly talented guy. I was struck by his acting skills, he is just a find! ", Olga commented.
As for the song itself, the artist calls it "installation for happiness", so be sure to listen to it at music services and recharge yourself with positive energy.
Listen and download Ol'ga Baskayeva's song "To be necessary"
"I wrote this composition, not devoting it to someone specific, but turning more to the Cosmos. I just gave myself the installation to be happy. In order not to predict yourself in future failures and disappointments. I hope that this mood will be passed on to my listeners and only the most positive things will be ahead of us! ", The singer concluded.