Islam Malsuigenov pleased the audience with a novelty - the composition "She is mine" and a fascinating video of the same name with an unexpected ending were released
The song contains intoxicating love and emotions that overwhelm the heart. Their artists tried to show them in the video, in which they played the main roles. Islam Malsuygenov @malsugenov and his wife Zulfiya Chotchaeva @chotchaeva888... It is her heroine who will surprise the viewers who are tuned in to watch an ordinary romantic video story ...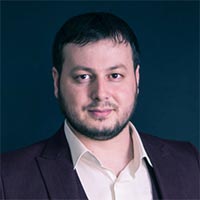 "I will not retell the plot, I will only say that this girl is not as simple as it seems," says Islam, "as far as filming is concerned, this work is especially memorable. It was a lot of fun, but at the same time, the process turned out to be laborious: many locations, many different emotions that needed to be correctly conveyed to the audience. Zulfiya is great! It is not for nothing that she works in the theater, she was great at getting used to the role. In general, the project came out exciting, for which many thanks to the director and screenwriter Magomed Kumykov.
We wish you all a pleasant viewing. We wanted to surprise and please you. I hope the song and video will impress you! "
Lyrics of Islam Malsuigenov's song "She's mine"
The most beautiful eyes
I'm just crazy about her
Hair is beautiful to the shoulders
I'm waiting for her at the place of our meetings
She is my heart
And my soul
She is my sky
And my land
She is my sea
And my ocean
I'm drunk from her love
She is my heart
And my soul
She is my sky
And my land
She is my sea
And my ocean
I'm drunk from her love
I hold her tender hands
I don't take my eyes off her
To the ends of the world I will follow her
There is no stronger love in the world
She is my heart
And my soul
She is my sky
And my land
She is my sea
And my ocean
I'm drunk from her love
She is my heart
And my soul
She is my sky
And my land
She is my sea
And my ocean
I'm drunk from her love
She is my heart
And my soul
She is my sky
And my land
She is my sea
And my ocean
I'm drunk from her love